Amazon Starts Small Business Academy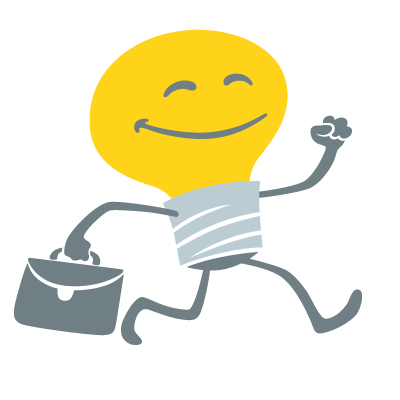 Amazon is starting the Amazon Small Business Academy to help small businesses, startups, and small company owners to enhance their online presence and increase sales through a series of webinars and classes.
That's the bottom line of the announcement released by Amazon yesterday. According to the Small Business Administration, small businesses and startups make 99.9% of U.S. businesses. Almost 60 million people work for small companies, which makes this type of business vital for the U.S economy. Amazon's initiative includes a number of online seminars, meetings, and presentations created in order to educate entrepreneurs and help them empower their brands.
"Amazon Small Business Academy is focused on accelerating small business' digital capabilities, whether they are a brand new company or one that has been in business for generations," said Nicholas Denissen, Amazon Vice President of Small Business.
The first seminar, held today in Mississippi, presented a special guest, U.S. Senator Roger F. Wicker. Amazon hosted around 100 attendees introducing them to the newest business strategies and methods for growing sales.
The next event is planned for December, but the location has not been announced. This will be followed by a series of in 2020 held across the United States.
Additionally, Amazon Small Business Academy provides grants for supporting digital business courses that will start in February. The courses will be held by the following colleges: Ohio and North Idaho College in Coeur d'Alene in Idaho; Bunker Hill Community College in Boston; State Center Community College in Fresno; Houston Community College in Houston; and Red Rocks Community College in Lakewood.
The Amazon Small Business Academy also provides webinars aimed at helping small business owners develop digital competences and improve marketing skills. These webinars include information on how to increase sales in an Amazon store, and allow users to ask questions live and communicate with experts.
Small businesses and startups sell 4,000 items every minute through Amazon stores. According to the latest statistics, 58% of Amazon's online sales are made by third-party sellers — small- and medium-sized companies. In order to help small businesses increase their sales online, Amazon released 150 tools and features in 2019 as part of their $15 billion investment in the success of their selling partners.
More News
Small businesses in industries sensitive to changes in the housing market are experiencing sales drops as fewer homes are sold — a result of higher home prices and a shortage of listings. Home prices have risen in 95% of cities, with the highest increase noted in the Mountain States, an area which includes Colorado, Arizona, and Idaho, among others. The city of Lansing, MI, experienced the most dramatic increase: 25.1% in year-to-year gains. Despite a promising rise in July and August, the number of existing-home sales fell in September by %2.2. With the median home price at $272,100, lower mortgage rates aren't enough to entice buyers. Additionally, fewer people are putting their homes on the market. Many current homeowners purchased or refinanced their homes at a time when mortgage rates were lower than the present ones. Moving today would mean paying higher rates, which is disincentivizing.The drop in home purchases is creating a domino effect and impacting a wide array of small businesses. Most people renovate their homes before putting them on the market, so fewer sales mean less business for contractors, many of whom are small businesses. The decline is expected to continue into the third quarter of 2020. Chris Herbert, the managing director of Harvard University's Joint Center for Housing Studies, predicts: "Continued weakness in existing home sales and new construction will lead to sluggish remodeling activity next year."Besides contractors, furniture sales outlets are also feeling the blow, as people are much more likely to purchase furniture when moving into a new home. The Commerce Department reports that sales are down 0.2% in the first nine months of the year, compared to the same period last year. Appliance and electronics retailers aren't faring any better, with sales down 3.9% for similar reasons. While these figures include retailers of all sizes, small businesses tend to mirror changes observed in their larger counterparts.
By Milja
·
December 14,2020
The owners of small businesses and startups say finding more effective ways to increase workforce productivity is their main concern.That's the bottom line from a report based on online interviews of 319 small-business owners. According to the study, 54% of them find "improving productivity and efficiency" the greatest challenge they face. The survey was conducted by Oasis, a professional employer organization that provides HR administration, employee benefits, healthcare management, payroll administration, and other services to small-business clients. Oasis is a subsidiary of Paychex.The survey revealed a handful of additional difficulties that small businesses struggle with:- 41% of owners say that attracting quality employees to join the business can be extremely difficult.- 33% are occupied with developing employees to be able to contribute at higher levels.- 33% say that keeping employees focused on what's most important for business can be challenging."Administering payroll, complying with employment regulations, and offering competitive health benefits are specialized skills that require time and resources. These tasks can be a distraction from the work that needs to get done in acquiring customers and growing the business," says Melissa Ness, a regional director at Oasis.Furthermore, according to POSQuote, Point of Sale Systems can increase productivity in retail businesses, such systems help manage payroll, sales reports, accounting and many other business functions.Although 87% of small-business owners think time spent on HR and work-related issues is crucial to establishing good workflow, many say they find these employee-related tasks overly time-consuming. Thirty-one percent of company owners say that they lose more than a quarter of their work time to these duties.To save time and resources, more and more small business owners are seeking to outsource these activities: attracting quality employees to join the business, leveraging software for better remote working collaboration, improving productivity and efficiency, and employee retention and engagement.
By Milja
·
December 30,2020
Women entrepreneurs have employed a distinctive set of at least seven business strategies to achieve success in startups.That's the conclusion of a study of women entrepreneurs conducted by Bank of America and Babson College. The report, published on Oct. 17, 2019, delivers unique insights into the challenges and coping strategies of women at the helm of business. Instead of duplicating studies that document the difficulties women face attracting startup capital, the Babson/BofA report highlights useful techniques for overcoming challenges and transforming them into opportunities. In addition to the well-publicized lack of access to conventional funding, BofA and Babson found that women face challenges that include market misperceptions, network exclusion, and managing expansion. The strategies documented in the report help minimize the effects of all three.Based on interviews with more than 30 female entrepreneurs, the study identifies seven proven strategies successful women have used in launching and growing their businesses:They explore capital alternatives. Although venture capital funding is one of the fastest ways to accelerate business growth, fewer than 3% of women entrepreneurs use this sort of financing. Women choose other funding models not only because they have trouble attracting VC investments, but because other money sources allow them to retain more ownership and control of their businesses. They build for the long term. Growing a company is a marathon, not a sprint, respondents said. The interviewed women explained that they attributed much of their success to looking ahead while making short-term decisions.They develop a sustainable and talented workforce. Women entrepreneurs emphasize the importance of investing in employees. They organize seminars and workshops and try to create a positive working atmosphere that will pay off in the long run.They buy from and fund women-owned businesses. Purchasing products from women-owned companies is one of the best ways to help them grow their business, creating a network of firms that help each other. They mentor and seek mentorship. Mentoring comes in many forms - from organizing events and workshops to chatting during a coffee break. These are all great ways to learn new tricks and deepen your knowledge. They join or create networks. When it comes to promoting women-led businesses, more and more women-organized groups have come onto the scene. Creating networks allows women entrepreneurs to share their experiences and learn about new business trends. They utilize personal insights and experiences. Women have valuable insight into what it's like to be a female consumer. They use their experience to form what this demographic is looking for in a product or service. These strategies emphasize that women can actually benefit by using unconventional business strategies and transform feminine "soft points" into strength. For example, instead of focusing on big purchases and collaboration with big investors, they are more likely to avoid them and concentrate on steady, incremental growth.
---
Leave your comment
Your email address will not be published.