Amazon Starts Small Business Academy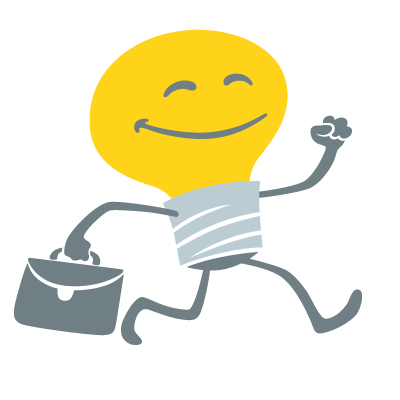 Amazon is starting the Amazon Small Business Academy to help small businesses, startups, and small company owners to enhance their online presence and increase sales through a series of webinars and classes.
That's the bottom line of the announcement released by Amazon yesterday. According to the Small Business Administration, small businesses and startups make 99.9% of U.S. businesses. Almost 60 million people work for small companies, which makes this type of business vital for the U.S economy. Amazon's initiative includes a number of online seminars, meetings, and presentations created in order to educate entrepreneurs and help them empower their brands.
"Amazon Small Business Academy is focused on accelerating small business' digital capabilities, whether they are a brand new company or one that has been in business for generations," said Nicholas Denissen, Amazon Vice President of Small Business.
The first seminar, held today in Mississippi, presented a special guest, U.S. Senator Roger F. Wicker. Amazon hosted around 100 attendees introducing them to the newest business strategies and methods for growing sales.
The next event is planned for December, but the location has not been announced. This will be followed by a series of in 2020 held across the United States.
Additionally, Amazon Small Business Academy provides grants for supporting digital business courses that will start in February. The courses will be held by the following colleges: Ohio and North Idaho College in Coeur d'Alene in Idaho; Bunker Hill Community College in Boston; State Center Community College in Fresno; Houston Community College in Houston; and Red Rocks Community College in Lakewood.
The Amazon Small Business Academy also provides webinars aimed at helping small business owners develop digital competences and improve marketing skills. These webinars include information on how to increase sales in an Amazon store, and allow users to ask questions live and communicate with experts.
Small businesses and startups sell 4,000 items every minute through Amazon stores. According to the latest statistics, 58% of Amazon's online sales are made by third-party sellers — small- and medium-sized companies. In order to help small businesses increase their sales online, Amazon released 150 tools and features in 2019 as part of their $15 billion investment in the success of their selling partners.
More from news
For two years, eCommerce sales in the US have been flourishing, as people stayed home to avoid crowded areas.
By Danica Jovic
·
March 24,2022
Let's talk about some small business trends that the COVID-19 outbreak spearheaded that will almost certainly continue in 2022.
By Julija A.
·
March 14,2022
The US government plans to allocate $10 billion to help small businesses in underserved communities and initiate a wider economic recovery from the pandemic.
By Julija A.
·
March 01,2022
---
Leave your comment
Your email address will not be published.