Amazon Slams Alexandria Ocasio-Cortez for the "Starvation Wages" Comment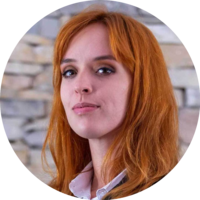 Amazon recently responded to Alexandria Ocasio-Cortez's earlier claim that they pay "starvation wages" to their workers in a tweet which claims that they pay a $15 minimum along with full benefits from day one.
"AOC is just wrong," they asserted in a tweet on Monday, also pointing out that they are lobbying to raise the federal minimum wage.
Ocasio-Cortez has criticized Amazon on Twitter and in interviews on multiple occasions, and her Sunday interview for ABC was particularly scathing. She stated that Jeff Bezos's "being a billionaire is predicated on paying people starvation wages and stripping them of their ability to access health care," adding that she doesn't care whether Bezos is a millionaire or not, and that "his ability to be a billionaire is predicated on the fact that his workers are taking food stamps."
Amazon's senior vice president of global corporate affairs, Jay Carney, also responded in a tweet, saying that Amazon workers get top-tier benefits, get paid more than 42% of Americans, and that AOC should focus on raising the federal minimum wage instead of going after Amazon.
AOC was quick to respond, and replied to Amazon's tweets several hours later: "If a person is working 40h/week & is paid so little that they need gov help to make ends meet, it's not the person that's a weight on our system – it's the company," she said. "People need to be paid a living wage. We stand up to co's that rely on food stamps to make up for their low wages."
She also responded to Amazon's claim that they pay a $15 minimum "since day one," pointing out that Amazon's Ohio employees had to resort to food stamps and that paying employees so little that they need to apply for government assistance just to feed themselves is the definition of "starvation wages."
It's also interesting to note that Amazon only increased their minimum wage to $15 in November last year, after facing heavy criticism for their pay disparity.
Alexandria Ocasio-Cortez's spokesperson, Cobin Trent, also made a statement: "Amazon built a nearly trillion-dollar company on the backs of the American people," he claimed. "They have a business model that relies on the American taxpayer. Amazon has made billions using our roads, bridges, postal service, airports, and internet – all built with the tax dollars of hardworking Americans. You would think a company that relies so heavily on taxpayer innovations would be more willing to contribute to our society, but you'd be wrong. Amazon pays zero federal income tax, has extorted our cities and states for tax breaks and their employees often rely on government subsidies to get by. It is time for Amazon to do right by their employees. It is time for Amazon to do right by the American people."
About the author

Julija A.
Julia A. is a writer at SmallBizGenius.net. With experience in both finance and marketing industries, she enjoys staying up to date with the current economic affairs and writing opinion pieces on the state of small businesses in America. As an avid reader, she spends most of her time poring over history books, fantasy novels, and old classics. Tech, finance, and marketing are her passions, and she's a frequent contributor at various small business blogs.
More from news
As people continue to feel the effects of the pandemic, many small business owners are struggling to keep their businesses afloat. The US Congress is considering House Bill 3807 to help small businesses with a $42 billion relief package. Erika Polmar, the Independent Restaurant Coalition executive director, said this bill would be a "lifeline" for around 2,700 independent restaurants in Oregon that applied for relief last year but never received it. House Bill 3807 now has to pass the US Senate, and we've yet to see how much relief small businesses will actually receive. If this bill passes, it will provide much-needed relief to small businesses across the country. As Polmar said: "The future of our industry, the 216,000 jobs that restaurants and bars provide Oregonians, are in jeopardy if we don't replenish this fund." If voted in, House Bill 3807 would help the Restaurant Revitalization Fund and support many other businesses impacted by the pandemic. With this bill, small business owners could apply for grants to cover expenses such as payroll, rent, and utilities, letting them avoid getting unfavorable loans to keep their business running. This would be a massive relief for many small businesses that have been struggling to stay open during the pandemic. And although many of them are busy again, they are now facing serious problems with inflation. "All of those costs have skyrocketed. So, what you may have seen happening in 2019 as a really great banner night is now barely making ends meet," said Polmar. Dwayne Thomas, the president of the Live Events Coalition, commented on the bill, saying: "We're just in debt up to the hilt trying to stay open and relevant as now we're going back to work. We're going back to work amid a worker shortage, amid all kinds of supply chain issues, and we're going back to work quite quickly." He also said that the $13 billion would be allocated to different businesses and divided into three rounds. The first round of relief will go to those who lost 80% or more of their income within the past two years.
According to the most recent data from the Bureau of Labor Statistics, February 2022 saw significant job growth.
By Vladana Donevski
·
March 10,2022
Despite some progress over the years, the gender gap persists in finance programs at top business schools.
By Julija A.
·
February 08,2022
---
Leave your comment
Your email address will not be published.