Amazon Prime Day Protests: Workers Rally in Minnesota and Germany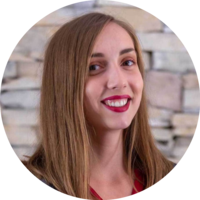 Around 100 Amazon fulfillment center workers from Minnesota and another 2,000 workers from seven different locations in Germany walked out of their jobs to protest low pay and poor working conditions.
As Amazon Prime Day shopping frenzy began on Monday, the unsatisfied workers in two countries left their job posts and hit the streets to demand better treatment by their employer.
While German workers have organized protests on Prime Day before, Minnesota fulfillment center employees did so for the first time yesterday.
Amazon employees from Shakopee, Minnesota rallied at 3 p.m. ET for a six-hour protest during which they demanded that the company ease productivity quotas, convert more temporary workers to Amazon employees, and do more to address on-the-job injuries.
The Minnesota warehouse workers' strike is a reaction to Amazon's decision to offer one-day shipping to Prime customers, as this is bound to raise the already unrealistically high productivity quotas and contribute to the stressful work environment.
"These should be jobs that are safe, reliable, and that people can depend on," William Stolz, a striking worker, told Vox. Stolz, who has been working as a picker at the Shakopee warehouse facility, describes his work as grueling. "It's very mentally and physically stressful. Basically, we just want them to treat us with respect as human beings and not treat us like machines," he said.
With Amazon running more than a hundred warehouses across the U.S., Minnesota strikers are unlikely to succeed in influencing changes to shipping times promised to customers by the retail giant.
Amazon's response to the employees gathering in protest was that it already offers industry-leading pay of $15 per hour, benefits, and a safe workplace.
Two presidential candidates expressed their support of the Prime Day protests on Twitter yesterday. Senator Bernie Sanders weighed in by saying that higher wages are just one way of honoring workers' rights, referring to last year's increase to a $15 minimum wage. He added that Amazon workers deserve safe working conditions, fair scheduling, and reasonable production demands. Senator Elizabeth Warren also expressed her full support of the workers who fight to hold big corporations accountable.
Across Germany, workers rallied on Sunday night at Amazon sites in Werne, Rheinberg, Leipzig, Graben, Koblenz, and two locations in Bad Hersfeld and continued their strike on the first day of Amazon's biggest shopping day of the year.
Approximately 2,000 German workers headed by the labor union Verdi protested under the motto "No more discount on our incomes".
"While Amazon throws huge discounts to its customers on Prime Day, employees lack a living wage," said Verdi retail specialist Orhan Akman.
In addition to higher salaries, German workers ask for collective bargaining agreements to be recognized across the retail sector. "The company must finally recognize the collective wage agreements for the retail and mail order sectors," Akman told Reuters. "Wages and salaries at Amazon must no longer be determined in the style of a lord of the manor."
Amazon spokesperson responded that the wages of German warehouse workers are "at the upper end of what is paid in comparable jobs".
About the author
Ivana V.
Ivana is a staff writer at SmallBizGenius. Her interests during office hours include writing about small businesses, start-ups, and retail. When the weekend comes, you can find her hiking in nature, hanging off of a cliff or dancing salsa.
More News
Microsoft's London retail store opens its doors to the public for the first time today. The 22,000 square feet space, which is located in Oxford Circus - the heart of Europe's busiest shopping district, displays everything Microsoft has to offer.As of today, visitors will be able to try out the latest tech the company boasts, including the McLaren Senna racing car customized for an Xbox game, HoloLens VR headset, and Surface Pro laptops. Visitors will also have the opportunity to immerse themselves in the Microsoft experience by in the gaming center or the community education center.After New York and Sydney, the London store is the third flagship store in the world and the only retail outpost in Europe. Even though Microsoft has more than 80 brick-and-mortar selling points globally, the company put a lot of effort into creating a unique experience for shoppers at this particular location.Over two years in the making, Microsoft managed to showcase architectural features of the 1920s historic building that houses the store, such as leaded windows and ceilings, while transforming its interior into a modern tech hub. "As soon as we knew what we had in terms of the history of the building, there was never any doubt that we wanted to retain and restore that," explains Simon Francis, Microsoft's director of real estate, in an interview with The Verge.Apart from generating sales, the tech giant hopes to bring customers closer to its brand and create a unique atmosphere for shoppers and visitors in this metropolitan city."It's a destination for experiences, to see the very best of Microsoft in all its facets, not just about device sales," Microsoft's Chief Executive for the UK, Cindy Rose, said to The Guardian.The first floor houses giant 4K video walls playing Minecraft and a fitted model of a McLaren Senna that visitors can take for a test drive on Xbox.One floor higher is the home of the Xbox gaming center, equipped with 15 consoles, Xbox-themed gaming chairs, and Turtle Beach headsets for a deeply engaging gaming experience. On this floor, students and teachers can come to the workspace area and learn about the Minecraft: Education Edition game.The third and final floor is a designated business area with meeting rooms and event spaces where new services and hardware will be presented to business customers. When it comes to hardware, the interested public has the chance to try out some of the finest tech the company has produced recently, like the 28-inch Surface Studio and Surface Pro 6."The Surface hardware that you see all throughout the store, that's going to be a big, big seller," Microsoft CMO, Chris Capossela said to CNBC. "There's no doubt that a physical store is actually very good for choosing physical products and that's part of why we're here."The Microsoft brick-and-mortar location opens one block away from Apple's Regent Street store, which has been operating for fifteen years.
By Ivana V.
·
July 07,2021
A leading U.S. retail group says that it's prepared to offer their assistance to antitrust investigators set to look into the alleged "anti-competitive conduct" by Google and Amazon.The Retail Industry Leaders Association (RILA) represents Target, Best Buy, and Walmart and is ready to offer its insights to the Justice Department and the Federal Trade Commission. "It's pretty clear to us that the FTC and different relevant regulators should be taking a much closer look at these platform companies," said Nicholas Ahrens, vice president of innovation for Retail Industry Leaders Association (RILA), in an interview. "We are here to help."RILA has joined an avalanche of companies such as Yelp, News Corp., Oracle, and Tripadvisor in an effort to provide key information against Google and Amazon. Taking part in an ongoing investigation, this retailers' group commented on the competitive harm the dominant tech platforms present before the House Judiciary's antitrust subcommittee.On Sunday, RILA wrote a letter to the FTC, suggesting the tech platforms are creating an "information bottleneck," with enough power to skew markets and evade the traditional power of price competition. RILA also cited its concerns over Silicon Valley's most prominent companies favoring their own products over those of other retailers selling on their platforms. The tech giants also collect data on competitors and might be using it to enable the proliferation of counterfeit goods.It should be "quite concerning to the commission that Amazon and Google control the majority of all internet product search, and can very easily affect whether and how price and product information actually reaches consumers," the trade group said in a letter, responding to a series of hearings the agency held on competition policy.Amazon and Google's representatives didn't immediately respond to requests for comment.The FTC will oversee the investigation into Facebook and Amazon, while the Justice Department is set to probe Google and Apple, Bloomberg has reported. Last month the House Judiciary's antitrust subcommittee launched an extensive antitrust investigation into the tech industry, scheduling a hearing on the way Google and Facebook have affected the news industry.RILA also pointed to Amazon's dominance in the field of eCommerce, where it accounts for almost 50% of U.S. online sales. Amazon, both a marketplace for third-party sellers and a retail giant, has drawn scrutiny over whether it's using the abundance of sales data to prioritize its own products over those of smaller vendors. The EU is already investigating the issue and has prompted calls to break up the online retailer and other tech platforms.Amazon claims it's only behind a small percentage of the total U.S. retail market and even suffers strong competition from the likes of Walmart."RILA does not file this comment to complain about competition from Facebook, Google, Amazon, Visa, or any other technology or payments platform," the group said. "Indeed, retail leaders comment to ask for more competition, not less. But all competition must be on a fair and level playing field."
By Andrea
·
March 01,2022
After Amazon announced on Tuesday that its Prime Day discounts would last for 48 hours this year, other online retailers including eBay, Target, and Walmart revealed their summer deals in an attempt to steal some of Amazon's thunder.After last year's 36-hour Prime Day, Amazon revealed that this July the shopping frenzy will last for two full days, on Monday the 15th and Tuesday the 16th.This has prompted competition among other eCommerce retailers who have begun to advertise their best offers this week, leading to a summer version of Black Friday.Amazon Prime Day During Amazon's 48-hour summer shopping event, Prime members will have the opportunity to snag more than one million deals. From smart TVs and laptops to hi-fi headphones and Amazon devices like Echo, customers can expect the latest tech gear at significantly lower prices.The retail giant will also launch exclusive products and celebrity merchandise from the likes of Nickelodeon's JoJo Siwa, and a Schwinn electric bike just for Prime members. Discounts will be available to more than 100 million Primer members in 18 countries worldwide.eBay Crash Sale One day after Amazon went public with its two-day special offer for customers paying $119 a year for membership, eBay tried to upstage its competitor with deals that will run through the first three weeks of July and free shipping for all customers, "no membership required, ever," as stated in the announcement on its website.The main event of eBay's three-week discounts is the Crash Sale, scheduled for July 15. If Amazon's servers crash during the first day of Prime sales like they did last year, eBay will unlock a bunch of  "too-good-to-be-true deals," including 80% discounts on top brands like LG, Apple, Samsung, KitchenAid, Garmin. Target Deal Days Target also threw its hat in the ring on Tuesday by announcing that it would be hosting Deal Days on dates coinciding with Amazon Prime Days.Target's competitive advantage is that, unlike eBay and Amazon, it boasts brick-and-mortar stores in addition to its eCommerce website. This puts in the position to use physical stores as distribution centers and provide three different kinds of shipping. Shoppers can opt for same-day delivery, as well as two pick up options: drive up and order pick up."Last year's Target.com One-Day Sale was one of our biggest days of the year for online sales," said Mark Tritton, executive vice president and chief merchandising officer at Target. "This year, we're giving guests more discounts across even more of our assortment with two days to save on hundreds of thousands of items and offering the best options in retail for delivery and pick up on their terms, including same-day."By now it's safe to say that Amazon started a national shopping holiday when it launched its first Prime Day five years ago. The "Black Friday in July" has retailers upping their game in a battle to win customers over.
By Ivana V.
·
June 27,2019
---
Leave your comment
Your email address will not be published.