Amazon Plans to Hire 150,000 Seasonal Workers in Preparation for Holiday Season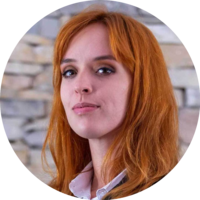 Online retail giant Amazon plans to hire 150,000 US seasonal workers to meet demand during the upcoming frantic holiday shopping season. This represents a 50% increase in hiring compared to last year, when Amazon employed 100,000 workers over the holidays.
According to Amazon, starting wages for these temporary workers will average $18/hour, with an extra $3/hour for overnight/weekend shifts. In some places, the company will offer $3,000 sign-up bonuses on top of this. There will also be opportunities for some workers to transition into lasting careers with the company after the end of the holiday season.
These workers will mainly be tasked with storing, packing, and shipping products from Amazon warehouses. However, Jeff Bezos's company might struggle to find the workforce needed.
The US is in the middle of the so-called "Great Resignation," with 4.3 million US workers (3% of the entire US workforce) quitting their jobs in August this year. The reasons for this are varied, but it's certain that many workers came out of the pandemic painfully aware of how underpaid they were and how little their employers cared about their health and benefits. Coupled with both the physical and mental toll the pandemic took on all of us, many employees decided to quit their jobs.
According to data from the popular job posting site Indeed, worker interest in seasonal jobs has fallen by 1.5% compared to last year, and a jaw-dropping 39% compared to 2019.
The retail and hospitality sectors have seen the most resignations, leaving America with the biggest job vacancy in the country's history. Amazon should know quite a lot about worker grievances by now - the company has been accused of massive violations of worker and labor rights, firing union activists, disregarding COVID-19 safeguards, and using algorithms to fire its workers.
As such, even with the reasonable wages the company is offering to seasonal workers now, Amazon might struggle to find the necessary number of workers for the holidays. However, it's important to remember that Bernie Sanders and other progressives had to practically force Amazon to increase its wages to $15/hour after a long, protracted battle.
Even when we put the workforce problems aside, this will definitely be a chaotic holiday season. Global supply lines are still far from full speed, making it practically impossible to procure certain holiday gifts, including toys. We'll just have to wait and see how the situation plays out for companies like Amazon.
About the author

Julija A.
Julia A. is a writer at SmallBizGenius.net. With experience in both finance and marketing industries, she enjoys staying up to date with the current economic affairs and writing opinion pieces on the state of small businesses in America. As an avid reader, she spends most of her time poring over history books, fantasy novels, and old classics. Tech, finance, and marketing are her passions, and she's a frequent contributor at various small business blogs.
More News
Amazon launched its first 4-star store at Bluewater in suburban Kent on October 6.
By Julija A.
·
January 20,2022
Walmart is teaming up with Ford Motor and the automaker's autonomous driving affiliate Argo AI as it expands its self-driving delivery service.
By Julija A.
·
September 21,2021
Billionaire entrepreneur and venture capitalist Peter Thiel has bankrolled HySpecIQ with more than $20 million.
By Julija A.
·
September 21,2021
---
Leave your comment
Your email address will not be published.