Amazon's Physical Retail Testing Continues Near London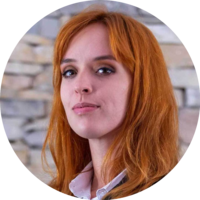 Amazon launched its first 4-star store at Bluewater in suburban Kent on October 6. This 3,500-square-foot store sells a range of books, toys, and electronic devices, just like its US counterparts. It doesn't have the Amazon Fresh "just walk out" technology, so it is expected that this store will have more modest outfitting costs.
The UK's Director of Amazon 4-star, Andy Jones, said: "Customers responded really favorably to it in the US, and now we're going to see if UK customers respond favorably as well." He refused to comment on any plans for store expansions to the rest of the UK or Europe.
As with the US store, the selection of goods on sale will be seasonal, and depend entirely on the ratings the products get on Amazon: Only the goods with review scores of four stars and above on its website will find their place on the store's shelves.
Unlike Amazon Fresh, the store will be open to shoppers that don't have Amazon accounts, and they will be able to pay in cash. This is something of an attempt to appeal to those who aren't familiar with online shopping and dislike the endless-aisle model eCommerce runs on.
"We've tried to make it accessible regardless of how tech-savvy you are, especially in the devices department," Jones said.
The store offers the typical collection-and-returns facilities for its online orders. The actual inventory is small and has a mere 2,000 products in stock on-site; this is much smaller than the average warehouse-store stock.
Amazon's physical store expansion still seems dubious to many, especially the incredible boom eCommerce in general - and Amazon specifically - experienced due to the COVID-19-induced lockdowns. Bringing shopping back to the physical world seems to be going in the opposite direction, especially considering how many retailers are now looking into eCommerce website builders and closing down their brick-and-mortar stores. Could Amazon be onto something? We will have to wait and see.
About the author

Julija A.
Julia A. is a writer at SmallBizGenius.net. With experience in both finance and marketing industries, she enjoys staying up to date with the current economic affairs and writing opinion pieces on the state of small businesses in America. As an avid reader, she spends most of her time poring over history books, fantasy novels, and old classics. Tech, finance, and marketing are her passions, and she's a frequent contributor at various small business blogs.
More News
Walmart is teaming up with Ford Motor and the automaker's autonomous driving affiliate Argo AI as it expands its self-driving delivery service.
By Julija A.
·
September 21,2021
Billionaire entrepreneur and venture capitalist Peter Thiel has bankrolled HySpecIQ with more than $20 million.
By Julija A.
·
September 21,2021
Updated Centers for Disease Control and Prevention guidelines for fully vaccinated people from July 27 have prompted Walmart to revise its policy regarding wearing face coverings in its stores. The largest retailer in the world has again made it mandatory for all of its employees to wear masks in stores, clubs, and distribution centers in areas with substantial or high COVID-19 infection rates and where there are state or local face-covering mandates. In May, the retailer announced that immunized employees were allowed to work without masks. On July 30, this decision was reversed. The move came as US health officials said that even Americans who have been fully vaccinated against the coronavirus should go back to wearing face coverings in indoor public places in counties where the virus is spreading rapidly. Walmart's memo also indicated that the company's retail workers would post signage at its stores asking customers to wear masks, practice social distancing, and make payments using their debit or credit cards rather than cash. Furthermore, Walmarts has announced that all of its workers will receive a $150 incentive for getting inoculated against COVID-19. This is double the amount the retailer has previously been offering, and those who have already received $75 will get the rest in their August paychecks. The memo also states it has been made a part of store managers' job to regularly check the CDC website for potential changes to public health recommendations and mask guidance in their locations. Doug McMillon, the company's CEO, told corporate staff and managers they must be vaccinated by October 4. "We want to get to a place where we can use our offices and be together safely. It's important for our business, our culture, our speed, and our innovation," McMillon said. Publix, another supermarket chain, has also made it mandatory for all employees to wear masks, regardless of their vaccination status. Florida-based retailer The Lakeland is also urging all shoppers to use face coverings, even though they aren't required to do so in all US counties.
By Julija A.
·
August 06,2021
---
Leave your comment
Your email address will not be published.