Amazon Dominates US eCommerce With 56.7% Share of Sales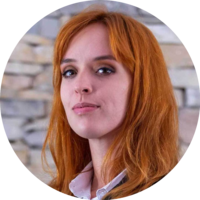 According to data compiled by PYMNTS.com, Amazon's market share of eCommerce sales in the United States hit a record-high of 56.7% in 2021.
The figures mark a significant increase from the company's 46.1% market share in 2019, which underscores the pandemic-fuelled shift in spending to digital channels and Amazon's dominance of the online retail market.
What's more, this number may be even higher as it does not take into account third-party sellers that use Amazon as a marketplace to sell their products.
With such a large portion of the market, it's no wonder that other retailers have been struggling to keep up. Walmart, for example, has seen its market share rise by nearly 50% since 2020, but that translates into only 6.2% of the market by the end of 2021. This is significantly lower than Amazon, despite Walmart's 5,000 physical store locations across the US.
Amazon is also closing in on Walmart's dominance of the food and beverage market, albeit slowly. However, Amazon reigns supreme in sectors such as Clothing and Apparel, Sporting Goods, Hobby, Music and Books, and Furniture and Home Furnishings.
On a number of fronts, Amazon's eCommerce edge is significant. With its share of total US retail sales (both online and in-store) growing to 9.4% versus Walmart's 8.6%, it has now moved ahead for the first time due to its increased market presence and by offering more options to customers.
Walmart is responding to the fierce competition from Amazon by announcing changes to its business model.
"Our stores have become hybrid. They're both stores and fulfillment centers," said Walmart CEO Doug McMillion. "Having inventory so close to so many customers is a competitive advantage."
The latest data shows that Amazon is still growing and expanding its reach within the eCommerce platforms. It will be interesting to see how these numbers change in the coming years as retailers continue to struggle while Amazon's market share surges.
About the author

Julija A.
Julia A. is a writer at SmallBizGenius.net. With experience in both finance and marketing industries, she enjoys staying up to date with the current economic affairs and writing opinion pieces on the state of small businesses in America. As an avid reader, she spends most of her time poring over history books, fantasy novels, and old classics. Tech, finance, and marketing are her passions, and she's a frequent contributor at various small business blogs.
More News
In less than sixteen months, the iPhone manufacturer raised its market value by one trillion US dollars to a record-breaking $3tn.
By Julija A.
·
January 11,2022
Ryder System has recently acquired Whiplash, a company based in City of Industry, California, with multiple channels for fulfillment and logistics services.
By Julija A.
·
March 14,2022
A major outage of Amazon's network on December 7th severely disrupted the operations of numerous US companies for more than five hours.
By Julija A.
·
December 13,2021
---
Leave your comment
Your email address will not be published.