Amazon's Cloud Computing Network Crashes, Affects Numerous Businesses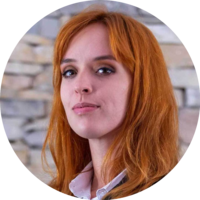 A major outage of Amazon's network on December 7th severely disrupted the operations of numerous US companies for more than five hours. The blackout indicates just how ingrained the company has become in keeping online business in the US running.
This seemingly small outage that mainly hit the eastern US had significant consequences. It impacted everything: airline reservations, video streaming services, and payment apps, primarily Amazon's massive eCommerce operation.
Amazon didn't let the numerous companies relying on its infrastructure to operate know what went wrong. Instead, the communication on the day of the outage was limited to the AWS dashboard. The statements were filled with many technical explanations that a fair few people found all but useless. In one of the statements, the company's spokesperson said that the company "was working to resolve the issue as quickly as possible."
Amazon didn't specify what the issue was, even after they solved it five hours later, during which the company received numerous issue reports. The last statement from Amazon was that the problem was "mitigated," without any explanation as to what it was in the first place. Even though Amazon was back on its feet in a short timeframe, it took numerous affected companies many additional hours to get started again and get their systems fully operational.
Considering that Amazon's services hold nearly a third of the $152 billion market for this type of service, the outage was felt throughout an impressive number of companies, both big and small. Delta Airlines' customers reported trouble booking their flights. The same happened to Dallas-based Southwest Airlines, which switched to alternative servers. Toyota also experienced issues due to the outage since it relies on apps to manage the internal operations, such as software for inventory management and monthly payment calculators.
DownDetector, a popular spot for user outage reports, recorded complaints about Disney+, Roku, Instacart, Venmo, and Kindle, too.
Kentik Inc. director of internet analysis, ​​Doug Madory, says that there is no reason to suspect illegal activity and that outages like this simply reflect the complexity of networking industries. "More and more, these outages end up being the product of automation and centralization of administration," he said. "This ends up leading to outages that are hard to completely avoid due to operational complexity but are very impactful when they happen."
It certainly isn't the only outage users experienced in 2021 worldwide. In June, when Fastly, a behind-the-scenes content distributor, had one, it brought down many websites with it, including CNN, NYT, and the British government's home page. October also saw Facebook fall victim to a "faulty configuration change," which caused this social media network, Instagram, and WhatsApp, to become unavailable for many hours worldwide.
Carl Malamud, a technologist and public data access activist says that these outages show how much the nature of the internet has changed. What was intended to be a "distributed and decentralized network intended to survive mass disasters such as nuclear attack" can now be significantly affected by a setback experienced by just one major services company. "When we put everything in one place, be it Amazon's cloud or Facebook's monolith, we're violating that fundamental principle," Malamud explains.
About the author

Julija A.
Julia A. is a writer at SmallBizGenius.net. With experience in both finance and marketing industries, she enjoys staying up to date with the current economic affairs and writing opinion pieces on the state of small businesses in America. As an avid reader, she spends most of her time poring over history books, fantasy novels, and old classics. Tech, finance, and marketing are her passions, and she's a frequent contributor at various small business blogs.
More News
The food delivery wars of the pandemic era continue with the latest acquisition of one of the biggest food delivery services in Europe.
By Julija A.
·
January 20,2022
Online retail giant Amazon plans to hire 150,000 US seasonal workers to meet demand during the upcoming frantic holiday shopping season.
By Julija A.
·
October 20,2021
Amazon launched its first 4-star store at Bluewater in suburban Kent on October 6.
By Julija A.
·
January 20,2022
---
Leave your comment
Your email address will not be published.