Amazon's Boom Boosts Pattern's Value to $2B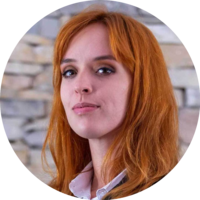 Pattern, an eCommerce startup, saw its valuation skyrocket thanks to booming sales on Amazon.com.
The company started out in 2013 as iServe Products, and was initially selling fridge magnets and other trinkets. However, it has since moved on to creating software for managing and operating online listings - such as those on Amazon - and warehouses for its clients. On October 6, it raised $225 million, with a total valuation of about $2 billion.
This latest funding round was led by Knox Lane LP. It also included some of the same investors that participated in last year's Series A round led by Ainge Advisory, when the team raised $52 million.
With the COVID-19 pandemic, Amazon's sales have grown exponentially. As a result, investors shifted from finding the next Amazon to supporting teams bound to benefit from Amazon's incredible rise. Billions have already been pumped into so-called eCommerce aggregators. Pattern occupies the same space, taking on the role of an advisor for other companies.
Pattern's chief executive officer, David Wright, said that the company plans to invest new funds in international expansion and technology.
"There are a lot of behaviours that won't go back, post-pandemic," Wright said. "That's why we're doubling down."
Pattern currently operates by managing a part of other brands' online sales. The team buys products wholesale and sells them online, generating most of its profits this way. Some of its biggest clients include Nestle, Yogi Tea, and Panasonic, but it's also considering launching its own brands.
Pattern is based in Lehi, Utah, and currently has just under a thousand employees. It also operates on eBay, Walmart, and other popular online marketplaces that people rely on before starting their own eCommerce site.
Pattern has a presence in 18 countries and has been profitable since its founding. The team employs its own brand studio and has its own in-house designers.
About the author

Julija A.
Julia A. is a writer at SmallBizGenius.net. With experience in both finance and marketing industries, she enjoys staying up to date with the current economic affairs and writing opinion pieces on the state of small businesses in America. As an avid reader, she spends most of her time poring over history books, fantasy novels, and old classics. Tech, finance, and marketing are her passions, and she's a frequent contributor at various small business blogs.
More News
Tech-focused apprenticeship startup Multiverse has closed another $130 million in funding, following the $44 million it raised earlier this year.
By Julija A.
·
September 30,2021
These unprecedented times paved the way for a start-up boom in some states, reversing a decades-long decline in new businesses.
By Julija A.
·
September 24,2021
SoftBank Ventures Asia and Demi Lovato led the funding round on September 22 that helped proptech startup June Homes raise $50 million and emerge from stealth mode.
By Julija A.
·
September 24,2021
---
Leave your comment
Your email address will not be published.