Amazon's Boom Boosts Pattern's Value to $2B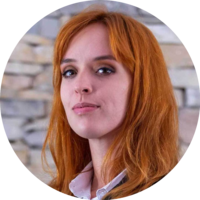 Pattern, an eCommerce startup, saw its valuation skyrocket thanks to booming sales on Amazon.com.
The company started out in 2013 as iServe Products, and was initially selling fridge magnets and other trinkets. However, it has since moved on to creating software for managing and operating online listings - such as those on Amazon - and warehouses for its clients. On October 6, it raised $225 million, with a total valuation of about $2 billion.
This latest funding round was led by Knox Lane LP. It also included some of the same investors that participated in last year's Series A round led by Ainge Advisory, when the team raised $52 million.
With the COVID-19 pandemic, Amazon's sales have grown exponentially. As a result, investors shifted from finding the next Amazon to supporting teams bound to benefit from Amazon's incredible rise. Billions have already been pumped into so-called eCommerce aggregators. Pattern occupies the same space, taking on the role of an advisor for other companies.
Pattern's chief executive officer, David Wright, said that the company plans to invest new funds in international expansion and technology.
"There are a lot of behaviours that won't go back, post-pandemic," Wright said. "That's why we're doubling down."
Pattern currently operates by managing a part of other brands' online sales. The team buys products wholesale and sells them online, generating most of its profits this way. Some of its biggest clients include Nestle, Yogi Tea, and Panasonic, but it's also considering launching its own brands.
Pattern is based in Lehi, Utah, and currently has just under a thousand employees. It also operates on eBay, Walmart, and other popular online marketplaces that people rely on before starting their own eCommerce site.
Pattern has a presence in 18 countries and has been profitable since its founding. The team employs its own brand studio and has its own in-house designers.
About the author

Julija A.
Julia A. is a writer at SmallBizGenius.net. With experience in both finance and marketing industries, she enjoys staying up to date with the current economic affairs and writing opinion pieces on the state of small businesses in America. As an avid reader, she spends most of her time poring over history books, fantasy novels, and old classics. Tech, finance, and marketing are her passions, and she's a frequent contributor at various small business blogs.
More from news
The US drive-thru restaurant franchise Checkers & Rally's closed a multimillion-dollar deal with Israeli startup Hi Auto and purchased its AI-based speech recognition software. The restaurant chain announced that it was implementing the technology in all the company-operated stores and most of the franchised locations. Hi Auto's technology will enable Checkers & Rally's customers to place their orders through an automated speech recognition system that reportedly has a 95% accuracy rate. The system is capable of recording changes in the order during conversations with customers and understands complex menus and even half-sentences. In short, the solution acts as the perfect employee who does not grow weary, never misses a day of work, is always polite, and never forgets to suggest upsells. The system helps solve the labor shortage problem in the US restaurant industry, which loses hundreds of thousands of employees each month. When compared to human employees, the software is able to take orders faster and handle more customers simultaneously without any errors. The move is seen as a strategic one by Checkers & Rally's, which has been struggling in recent years to keep up with the likes of major chains such as Wendy's, Burger King, and Jack in the Box. Along with investing in restaurant POS systems that streamline order management, Checkers & Rally's has also been upgrading its mobile app. The goal is to make it easier for customers to order and pay ahead without having to wait in line for the cash register. The deal is also a major achievement for Hi Auto, which was founded in 2019 by Zohar Zisapel and has raised $8 million to date. The company will now be able to scale its operations and widen its presence in the US market with one of the biggest fast-food companies as its client.
By Julija A.
·
March 18,2022
Pony.ai, a US- and China-based autonomous driving tech-startup company, reported on March 7, 2022, that its valuation had peaked at $8.5 billion.
By Julija A.
·
March 14,2022
On January 25th, New York and Tokyo-based startup Bokksu announced its Series A funding round raised $22 million.
By Julija A.
·
February 07,2022
---
Leave your comment
Your email address will not be published.