Amazon Cements Biggest Online Retailer Title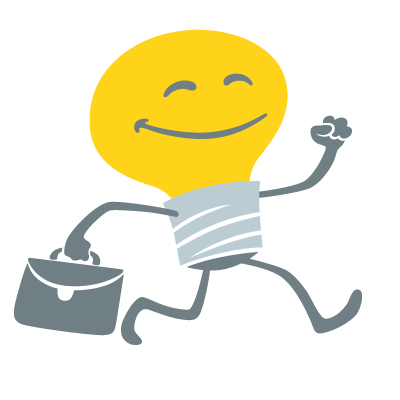 As Amazon's Prime Day megasale is approaching, the nation's biggest online retailer shows no signs of stopping. Amazon is predicted to be raking in more than 40% of the nation's eCommerce sales by the end of 2021, according to eMarketer research.
Such a steep growth trajectory aligns with the online shopping boom following the devastating COVID-19 impact on brick-and-mortar store sales. The eCommerce share in total retail sales started at a modest 3.6% in 2008, but grew slowly over the years, only to jump to 14% in 2020. The pandemic influenced the shift towards online spending and the emergence of eCommerce platforms worldwide to cater to the consumers in lockdown.
The eCommerce market is forecasted to account for 23.5% of all retail sales by 2025, as consumers are unlikely to abandon the convenience of online shopping even after physical stores reopen fully.
In second place, but miles behind Amazon, the big-box chain Walmart is struggling to remain competitive by holding sale events coinciding with Amazon's Prime Day. On the other hand, with a predicted digital retail share of around 7%, Walmart should have almost double the grip on the market eBay - the third-ranked online retailer - will. Next in line are Apple, Home Depot, Target, and Best Buy.
Postponed last year due to the pandemic, Amazon's traditional Prime Day shopping extravaganza has moved up this year. This June's event should overcome the sales made on Amazon's Prime Day in October 2020 by 18.3% and reach $7.31 billion. The event is also subject to eMarketer research, which predicts Prime Day will boost total online sales in the US by 17.3% year over year.
Marketing experts agree that Amazon is trying to boost spending in the summer months, traditionally a slower time for retailers, perhaps even kicking off back-to-school shopping much earlier than usual.
More News
NextSilicon, an Israeli computer chip startup, recently unveiled a solution for boosting the processing power of semiconductors in supercomputers. Despite the company's revolutionary accomplishments and the fact that it is valued at approximately $1.5 billion, the startup is still relatively unknown in wider tech circles. Recently, NextSilicon completed its third funding round, which raised $120 million. Its principal investor was Third Point Ventures, an investment firm that focuses on enterprise, healthcare, fintech companies, and mobile advancement. In total, the three funding rounds provided NextSilicon with over $200 million, which is enough to enable the company to operate and grow over the next five years. NextSilicon was founded in 2018 by Elad Raz, who sold his previous startup called Integrity-Project to Mellanox in 2014 for $10 million. The company employs 150 people in offices based in Tel Aviv, Jerusalem, Yokneam, and Be'er Sheva, and it's currently looking to expand its team by recruiting hardware and software engineers. "NextSilicon is a unique company in the semiconductor startup industry. Its technology leverages software algorithms as the main driver to speed up compute-intensive applications," said Raz, NextSilicon's Chief Executive Officer. The promising startup works with some of the world's top supercomputer computing centers on scientific projects that involve discovering new vaccines, providing early indicators of forest fires and storms, studying DNA sequencing, and more. The fact that the world is currently in the middle of a computer chip shortage makes NextSilicon's solution even more relevant. Namely, all types of electronics, from smartphones to refrigerators, require this small piece of technology to run. According to the latest statistics, the chip shortage will most likely continue into 2022 and maybe even as late as 2023. The primary culprit is the outbreak of the COVID-19 pandemic, which caused the demand for electronic devices to skyrocket worldwide. People started ordering unprecedented amounts of hardware such as laptops and printers for their businesses, which now had to adapt to the new remote working conditions.
By Julija A.
·
June 18,2021
Owners of New York-based small businesses can now apply for a COVID-19 recovery grant provided by the state. Those eligible can get up to $50,000. The funds can only be used for covering losses or expenses related to the pandemic and incurred between March 1, 2020, and April 1, 2021. Some of these are payroll, utility, equipment, insurance, commercial rent and mortgage, as well as heating, air conditioning, and ventilation costs. Business owners mustn't use this money for paying off loans obtained from a federal COVID-19 relief package. Eight hundred million dollars has been allocated for this endeavor, which will last until the sum is depleted. Seeing as the available funds are limited, business owners who are in some way socially or economically disadvantaged will be given preferential treatment, while entities such as nonprofits, churches and other religious institutions, landlords, as well as illegal enterprises will not be able to qualify at all. Annual gross receipts from 2019 will be used for calculating grant amounts. Those amounts are: -$5,000 for businesses whose annual receipts equal $25,000 to $49,999.99-$10,000 for businesses whose annual receipts equal $50,000 to $99,999.99-$50,000 for businesses whose annual receipts equal $100,000 to $500,000 "Small businesses are one of the most critical components of New York's economy and were disproportionately impacted by the economic devastation resulting from the COVID-19 pandemic," said Andrew Cuomo, the governor of New York. The state has also announced several additional pandemic relief programs. However, considering the vast impact the virus has had on the US economy, it's unlikely that every single company in need of financial aid will be able to receive it. Luckily, there are alternatives, as more and more lenders have started offering affordable bad credit loans for business.
By Julija A.
·
June 17,2021
On Sunday, June 12, the leaders of the G7 - a political forum of the world's leading industrial nations that comprises Canada, Germany, France, Italy, Japan, the United Kingdom, and the United States - agreed to increase climate finance. They renewed their pledge to raise $100 billion per year to help financially less stable countries reduce carbon emissions. However, many environmental groups have expressed concerns regarding the G7's promise, the first being the likelihood of it falling through. After all, the original $100 billion pledge, made in 2009, wasn't met, and after the summit concluded, only two countries offered specific details regarding the amount of money they would contribute. Canada stated that it would provide $4.4 billion over the next five years, while Germany committed to submitting $7.26 billion each year. The second major issue highlighted by the green organizations is that funding projects such as those dedicated to combating climate change is expensive, and with the amount of work that needs to be done, the discussed sum simply won't be enough. "The G7's reaffirmation of the previous $100 billion a year target doesn't come close to addressing the urgency and scale of the crisis," said Teresa Anderson, the climate policy coordinator at ActionAid. The 2021 G7 summit was held in Cornwall, United Kingdom, on June 11-13, and it was attended by the following representatives: -Justin Trudeau, the Prime Minister of Canada-Emmanuel Macron, the President of France-Angela Merkel, the Chancellor of Germany-Mario Draghi, the Prime Minister of Italy-Yoshihide Suga, the Prime Minister of Japan-Boris Johnson, the Prime Minister of the United Kingdom-Joe Biden, the President of the United States-Ursula von der Leyen, the President of the European Commission-Charles Michel, the President of the European Council 
By Julija A.
·
June 17,2021
---
Leave your comment
Your email address will not be published.