AI Startup RoadBotics Raises $7.5 Million in Series A Funding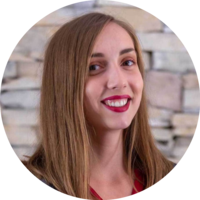 RoadBotics, a tech startup that focuses on standardizing road assessment by using computer vision AI, has raised $7.5 million in Series A round of funding led by Radical Ventures.
According to Crunchbase data, the Pittsburgh-based artificial intelligence startup closed this early stage fundraising series today, with capital investments by Radical Ventures, Hyperplane Venture Capital and Wharton Alumni Angels.
Founded in late 2016 by a team of Carnegie Mellon robotics researchers, RoadBotics aims at revolutionizing the way governments and engineering firms maintain paved roads by simplifying the data collection process and applying machine learning algorithms (AI) to automate the road rating process.
During the two and a half years the infrastructure tech company has been around, it has served 150 customers in 23 U.S. states and 11 countries. With a fresh infusion of funds, Mark DeSantis, the company CEO and one of its co-founders, is confident RoadBotics will spread out in the future.
"This fresh capital, together with Radical Venture's vast network and AI domain expertise, will enable us to grow even faster, and ultimately to extend our reach into other vertical markets," said DeSantis said to PR Newswire.
"No one understands the impact deep learning is and will have on the management of large-scale public infrastructure like the Radical team who previously built their own deep learning company. They share our vision of AI helping to create a safer, better future," he added.
Radical Ventures is a Canadian venture capital company that mainly invests in tech firms and entrepreneurs who are developing deep tech with the goal of disrupting massive industries. It launched a $350 million AI fund in May.
"We're excited to be part of the RoadBotics journey," said Jordan Jacobs, co-founder and Managing Partner of the fund. "Maintaining roads has an enormous financial cost – hundreds of billions of dollars globally each year, mostly borne by governments and thus taxpayers. Assessing roads has been done the same way for thousands of years – people riding around and subjectively determining what to fix and when. It's a broken system."
Jacobs believes that RoadBotic's simple-to-use computer vision system has the potential to cut costs, reduce vehicle damage, and ultimately save lives thanks to its objective assessments of the state of paved roads. "RoadBotics is a perfect example of Artifical Intelligence fixing an enormous global problem," he added.
Christoph Mertz, Chief Scientist at RoadBotics, got the idea to start the company while working as a researcher at the Carnegie Mellon University Navigation Laboratory— an early hub for the application of machine vision to the autonomous navigation.
"I thought we could use this tech to assess the roads on which our autonomous vehicles drive," Mertz. Soon after setting up RoadBotics, he co-founded the company with Benjamin Schmidt, Courtney Ehrlichman, and Mark DeSantis.
About the author
Ivana V.
Ivana is a staff writer at SmallBizGenius. Her interests during office hours include writing about small businesses, start-ups, and retail. When the weekend comes, you can find her hiking in nature, hanging off of a cliff or dancing salsa.
More from news
The US drive-thru restaurant franchise Checkers & Rally's closed a multimillion-dollar deal with Israeli startup Hi Auto and purchased its AI-based speech recognition software. The restaurant chain announced that it was implementing the technology in all the company-operated stores and most of the franchised locations. Hi Auto's technology will enable Checkers & Rally's customers to place their orders through an automated speech recognition system that reportedly has a 95% accuracy rate. The system is capable of recording changes in the order during conversations with customers and understands complex menus and even half-sentences. In short, the solution acts as the perfect employee who does not grow weary, never misses a day of work, is always polite, and never forgets to suggest upsells. The system helps solve the labor shortage problem in the US restaurant industry, which loses hundreds of thousands of employees each month. When compared to human employees, the software is able to take orders faster and handle more customers simultaneously without any errors. The move is seen as a strategic one by Checkers & Rally's, which has been struggling in recent years to keep up with the likes of major chains such as Wendy's, Burger King, and Jack in the Box. Along with investing in restaurant POS systems that streamline order management, Checkers & Rally's has also been upgrading its mobile app. The goal is to make it easier for customers to order and pay ahead without having to wait in line for the cash register. The deal is also a major achievement for Hi Auto, which was founded in 2019 by Zohar Zisapel and has raised $8 million to date. The company will now be able to scale its operations and widen its presence in the US market with one of the biggest fast-food companies as its client.
By Julija A.
·
March 18,2022
Pony.ai, a US- and China-based autonomous driving tech-startup company, reported on March 7, 2022, that its valuation had peaked at $8.5 billion.
By Julija A.
·
March 14,2022
On January 25th, New York and Tokyo-based startup Bokksu announced its Series A funding round raised $22 million.
By Julija A.
·
February 07,2022
---
Leave your comment
Your email address will not be published.