90% of Small Business Owners Would Join Forces to Push for Lower Healthcare Costs, New Study Finds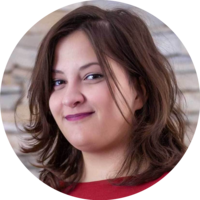 According to recent research, rising healthcare costs are not sustainable for small business owners. They are open to a variety of options to alleviate the costs, including joining forces to advocate for their interests.
The Commonwealth Fund has conducted a national survey of 500 small business employers. Industry experts and small business owners answered several questions via phone or through focus groups. The survey was carried out among businesses with 500 or fewer employees.
As many as 37% of small business employers cited healthcare costs as their top concern, more challenging than the rising federal taxes, or attracting new quality employees. Most respondents (69%), claimed they only expected the issue to get worse. The smaller the business, the more burdensome the issue: the survey found that 45% of business owners with 2-25 employees claim the strain of healthcare costs is a major problem. On the other hand, 30% of these respondents estimated this was only a minor issue.
Despite their struggles with covering healthcare expenses, small business owners are reluctant to delegate the rising costs to employees. Less than half (48%) said they had raised employees' deductibles and copays, and 25% demanded the workers should pay higher premiums. Additionally, 16% of employers have done away with dependent coverage in its entirety.
Researchers have found that small business owners are working towards alleviating the problem. In order to accomplish this goal, however, small businesses need policymakers to assist them in order to stay competitive and continue to employ millions of Americans in the future.
When it comes to alleviating healthcare costs, business owners are largely results-oriented, and support policies from across the political spectrum. Both regulatory and market-based solutions are acceptable for small business owners, as long as they curb healthcare costs.
Covering the rising cost of healthcare is a huge issue for small business owners, and many would resort to "Medicare for All" as one of the top solutions, according to the study.
About a third of respondents support some form of medicare: 34% actively support "Medicare for all," and 35% are sturdily in favor of a Medicare or Medicaid buy-in plan. Finally, 38% of respondents strongly support the creation of a national, government-administered plan.
The study also indicated that half of the respondents strongly support price-cap regulations for patient's out-of-pocket costs, while 56% are firmly in favor of policies forcing drug companies to post their list prices. On the other hand, as many as 48% of interviewees are in favor of reduced health insurance bureaucracy and regulations.
The one solution of particular interest is working together towards lowering the burden of healthcare costs. As many as 90% of respondents stated that they are willing to join forces in order to advocate for lower costs. A whopping 76% of interviewees are willing to join a business owners association to tackle this issue, and 59% would consider forming an organization to provide group coverage.
Finally, the survey confirmed that small business owners want the current state of affairs to change and are willing to work together and take pragmatic steps to make this happen.
More from news
For two years, eCommerce sales in the US have been flourishing, as people stayed home to avoid crowded areas.
By Danica Jovic
·
March 24,2022
Let's talk about some small business trends that the COVID-19 outbreak spearheaded that will almost certainly continue in 2022.
By Julija A.
·
March 14,2022
The US government plans to allocate $10 billion to help small businesses in underserved communities and initiate a wider economic recovery from the pandemic.
By Julija A.
·
March 01,2022
---
Leave your comment
Your email address will not be published.