9 in 10 Startup Owners Facing Staffing Challenges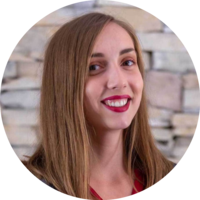 According to the 2019 US Startup Outlook Report, landing qualified workers with the right skills for growing a startup business is a challenge almost all surveyed companies face.
The tenth annual report published by the Silicon Valley Bank shows that 82% of U.S. startup companies plan on hiring this year, yet a vast majority sees this as a difficult task. As many as 29% of respondents said that hiring workers who possess the right skills that would boost the entire business is extremely challenging, and another 62% defined this goal as somewhat challenging.
In fact, when it comes to important public policy issues affecting startup companies, most startup executives (63%) named access to talent their number one concern.
They feel that current rhetoric is driving foreign talent overseas, while the U.S. is not doing enough to create an infrastructure which would ensure U.S. residents get the necessary training for jobs in the tech industry. In order to widen the domestic talent pool, startup leaders propose more significant investments in STEM education and efforts in making it more accessible.
The positions most companies are looking to fill are technical ones, followed by sales and product development/R&D.
Other troubling public policies
An issue closely linked with talent acquisition that is weighing down on startups is healthcare. The Silicon Valley Bank report reveals that 44% of respondents consider public policies governing healthcare costs a major issue. Providing competitive healthcare coverage for top talent can prove to be too pricey for young companies who lose the best employees to tech giants who can afford quality healthcare for their workers.
Another big concern of U.S. startups is data protection. According to the report, 40% of surveyed companies said public policies regarding cybersecurity affect their businesses, and 33% said the same of policies related to customer privacy.
Trade tensions with China
Rounding up the top five public policies influencing startups is international trade. Over a fifth of respondents identified it as a major factor affecting the success of their companies. Trade tensions with China have caused the prices of both imports and exports to rise, making it more difficult to place U.S. tech products in China and get the once-affordable parts for those products from Chinese companies.
Positive outlook after all
Despite all these issues, U.S. entrepreneurs remain confident that business conditions will improve in the next 12 months. For the last four years, around 60% of startups shared this opinion, whereas around a third of them believed conditions would remain the same, and somewhere between 5 and 9% were pessimistic, expecting the situation to worsen.
To get more information on how U.S. startups raise capital, their outlook on the merger and acquisition market, and their plans for the future consult the full report here.
About the author
Ivana V.
Ivana is a staff writer at SmallBizGenius. Her interests during office hours include writing about small businesses, start-ups, and retail. When the weekend comes, you can find her hiking in nature, hanging off of a cliff or dancing salsa.
More from news
The US drive-thru restaurant franchise Checkers & Rally's closed a multimillion-dollar deal with Israeli startup Hi Auto and purchased its AI-based speech recognition software. The restaurant chain announced that it was implementing the technology in all the company-operated stores and most of the franchised locations. Hi Auto's technology will enable Checkers & Rally's customers to place their orders through an automated speech recognition system that reportedly has a 95% accuracy rate. The system is capable of recording changes in the order during conversations with customers and understands complex menus and even half-sentences. In short, the solution acts as the perfect employee who does not grow weary, never misses a day of work, is always polite, and never forgets to suggest upsells. The system helps solve the labor shortage problem in the US restaurant industry, which loses hundreds of thousands of employees each month. When compared to human employees, the software is able to take orders faster and handle more customers simultaneously without any errors. The move is seen as a strategic one by Checkers & Rally's, which has been struggling in recent years to keep up with the likes of major chains such as Wendy's, Burger King, and Jack in the Box. Along with investing in restaurant POS systems that streamline order management, Checkers & Rally's has also been upgrading its mobile app. The goal is to make it easier for customers to order and pay ahead without having to wait in line for the cash register. The deal is also a major achievement for Hi Auto, which was founded in 2019 by Zohar Zisapel and has raised $8 million to date. The company will now be able to scale its operations and widen its presence in the US market with one of the biggest fast-food companies as its client.
By Julija A.
·
March 18,2022
Pony.ai, a US- and China-based autonomous driving tech-startup company, reported on March 7, 2022, that its valuation had peaked at $8.5 billion.
By Julija A.
·
March 14,2022
On January 25th, New York and Tokyo-based startup Bokksu announced its Series A funding round raised $22 million.
By Julija A.
·
February 07,2022
---
Leave your comment
Your email address will not be published.