85% of Small Business Owners Report that Use of Technology Aids Success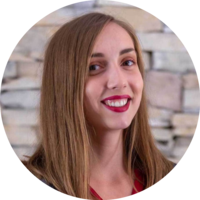 According to a recent study, a vast majority of SMBs that use digital tools say these tools help them improve business performance and remain competitive. The research, carried out by Deloitte, confirmes that digitally empowered SMBs achieve better financial results and higher employment growth.
Out of a thousand SMBs surveyed, 99% say they use at least one digital tool in their day-to-day operations. However, not all have the same level of sophistication in using technology. Deloitte divided the respondents into four categories according to where they are in their digital journey - basic (23%), intermediate (41%), high (17%), advanced (19%) users.
The study found a correlation between business performance and the level of digitalization. Businesses with advanced use of digital tools are five times more likely to reach new international customers than their less digitally advanced counterparts. Considering the fact that small businesses represent 97.6% of all exporting firms in the U.S., promoting the use of digital tools in SMBs is critical for staying competitive in the global economy.
Furthermore, tech-savvy businesses are three times more likely to create new products and services and are two times more likely to create jobs than those that don't rely on technology as much. The study underlines that maintaining the status of the world leader in innovation depends on further digital empowerment of SMBs.
Research results also found that sophisticated users of digital tools are three times more likely to experience revenue growth and twice as profitable. So what are the operational areas that benefit from the use of technology the most?
According to the study, over 90% of all SMBs use digital tools for communication purposes, over 80% use them for internal management and logistic activities, and more than 40% rely on these tools for sales management.
Small business owners cite a wide range of digital tools that help them communicate effectively with their employees and customers. These include business email (75%), company website (68%), social media (53%), and company mobile app (24%).
Small businesses rely on software and digital services when it comes to internal management and logistic activities too. Cloud-based software (67%), CRM tools (30%), and intranet (24%) take the lead as the most used tools. Internal software to connect sales with supply-chain operations (21%), enterprise resource planning tools (20%), and corporate social networks (19%) also contribute to processes running smoothly.
A final group of tools considered in the report is used to support the sales process. Sales-oriented small businesses use them to facilitate bookings and purchases through online channels, such as the company website (31%) and the use of third party, e-commerce platforms (19%).
The effects of digital tools on both individual small businesses and the entire economy are highly positive, while the figures show there is room increasing their use. The fact that 70% of SMBs have plans to increase digital tool use in the future is encouraging.
However, 75% of small business owners say they are facing at least one barrier to meeting that goal. The lack of qualified staff who would implement digital tools in the company is the leading challenge, cited by 45% of respondents. Cost and financing (38%) and security concerns (31%) follow as the second and third most common issue.
Read the full report here.
About the author
Ivana V.
Ivana is a staff writer at SmallBizGenius. Her interests during office hours include writing about small businesses, start-ups, and retail. When the weekend comes, you can find her hiking in nature, hanging off of a cliff or dancing salsa.
More News
A high percentage of small businesses plan to add to their workforce over the next 12 months, according to a 2019 survey of 319 U.S. small business owners. Oasis, a company providing outsourced HR solutions carried out the survey.The figure includes businesses that plan on driving growth (16%), those seeking to fill last year's gaps in the business (25%), and nominal hiring on an as-needed basis (59%). The online survey was carried out between February 11 and 18, 2019. Oasis used a National Web Panel by SSRS, an independent market research company. The respondents were small business owners and managers employing between 10 and 99 workers, in a wide range of industries. Most businesses (80%) featured in the survey were privately owned, and 68% operated from one location. Most reported over $1 million in revenues. Emily Welfeld, the Senior Manager responsible for Staff Sourcing at Oasis, stated that small businesses find the hiring process particularly challenging, especially those looking for "precise skills and cultural fit". Overspending in both time and resources in search of the right person to hire is a huge risk for many small business owners and managers. So much so, that a clear set of hiring criteria and a constructive, efficient hiring process would make a lot of difference. Being that almost 60% of small businesses hire people on an as-need basis, while they try and manage to work with what they already have, striving for growth is a huge issue. Professional Employer Organizations (PEO) are there to help businesses bridge this gap and hire the best people. Consequently, they can keep working towards more ambitious goals and drive growth without the additional cost of hiring the wrong people. PEOs track applicants, manage the hiring process, and conduct research on the hiring market. These people help businesses find the most important tools they need to grow and thrive - the right people. Having a business plan is important for multiple reasons, but we'll still have to wait and see how this one will pan out. 
By Andrea
·
March 12,2020
The state of Illinois has decided to touch up their human rights laws, going several steps further than the existing federal regulations. Small businesses will have to abide, and as a result, the future of many companies is at stake.Gov. J.B. Pritzker signed the bill that will take effect next July. According to the new bill businesses with fewer than 15 workers are no longer exempt from the Illinois Human Rights Act. Jim Bennett, the director of the Illinois Department of Human Rights, takes pride in this "fundamental piece of legislation," providing protection for sexual harassment, disability, pregnancy, and other types of discrimination. Currently, the Illinois Human Rights Act only covers employers who employ 15 or more people for a minimum of 20 calendar weeks out of the year. The new proceedings will provide different requirements for the way claims are processed, decided, litigated, and ultimately, published. Also, discrimination prevention and training will become mandatory for many institutions. The new bill is only one of several human rights-related bills Pritzker has signed. Some other examples include the Workplace Transparency Act, requiring workers to use the Illinois Department of Human Rights sexual harassment prevention training program, or provide a similar alternative. Every year, employers will be required to report the number of judgments or rulings involving unlawful discrimination or sexual harassment to the Illinois Department of Human Rights. Furthermore, every bar and restaurant is required to implement sexual harassment prevention and training policies. The mandatory training, transparency, and prevention of this type of unlawful behavior is not the primary concern of small businesses, however. Even now, some discrimination protections bypass the 15-employee threshold and can be applied to small businesses. The bills, which are set to take effect in July of 2020 have raised some concerns because legal fees and settlements associated with the lawsuits could put some employers out of business. Mark Grant, the executive director of the National Federation of Independent Business Illinois chapter, expressed concern over business owners having to close down due to potential lawsuits. Even a frivolous lawsuit, he claims, could cost businesses enough in legal fees to cause bankruptcy. Some businesses, however, will remain exempt from the law, including religious institutions, and companies which employ 15 workers or less for over 20 calendar weeks - affecting owners who hire seasonal help. 
According to recent research, rising healthcare costs are not sustainable for small business owners. They are open to a variety of options to alleviate the costs, including joining forces to advocate for their interests. The Commonwealth Fund has conducted a national survey of 500 small business employers. Industry experts and small business owners answered several questions via phone or through focus groups. The survey was carried out among businesses with 500 or fewer employees. As many as 37% of small business employers cited healthcare costs as their top concern, more challenging than the rising federal taxes, or attracting new quality employees. Most respondents (69%), claimed they only expected the issue to get worse. The smaller the business, the more burdensome the issue: the survey found that 45% of business owners with 2-25 employees claim the strain of healthcare costs is a major problem. On the other hand, 30% of these respondents estimated this was only a minor issue.  Despite their struggles with covering healthcare expenses, small business owners are reluctant to delegate the rising costs to employees. Less than half (48%) said they had raised employees' deductibles and copays, and 25% demanded the workers should pay higher premiums. Additionally, 16% of employers have done away with dependent coverage in its entirety.  Researchers have found that small business owners are working towards alleviating the problem. In order to accomplish this goal, however, small businesses need policymakers to assist them in order to stay competitive and continue to employ millions of Americans in the future.  When it comes to alleviating healthcare costs, business owners are largely results-oriented, and support policies from across the political spectrum. Both regulatory and market-based solutions are acceptable for small business owners, as long as they curb healthcare costs.  Covering the rising cost of healthcare is a huge issue for small business owners, and many would resort to "Medicare for All" as one of the top solutions, according to the study.  About a third of respondents support some form of medicare: 34% actively support "Medicare for all," and 35% are sturdily in favor of a Medicare or Medicaid buy-in plan. Finally, 38% of respondents strongly support the creation of a national, government-administered plan.  The study also indicated that half of the respondents strongly support price-cap regulations for patient's out-of-pocket costs, while 56% are firmly in favor of policies forcing drug companies to post their list prices. On the other hand, as many as 48% of interviewees are in favor of reduced health insurance bureaucracy and regulations.  The one solution of particular interest is working together towards lowering the burden of healthcare costs. As many as 90% of respondents stated that they are willing to join forces in order to advocate for lower costs. A whopping 76% of interviewees are willing to join a business owners association to tackle this issue, and 59% would consider forming an organization to provide group coverage.  Finally, the survey confirmed that small business owners want the current state of affairs to change and are willing to work together and take pragmatic steps to make this happen. 
By Andrea
·
February 28,2022
---
Leave your comment
Your email address will not be published.