70% of Small Businesses Have Outstanding Debt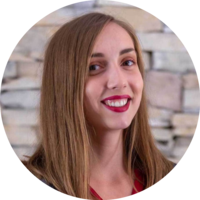 The annual Small Business Credit Survey conducted by twelve Federal Reserve Banks shows more than a third of small employer firms are burdened with outstanding debt.
According to the recently published research which polled 6,614 small business owners (employing less than 500 workers) from all 50 states and the District of Columbia, a majority of small businesses faced financial challenges last year. As many as 64% of them reported struggling financially, with operating expenses being the number one problem (40%), followed by credit availability (31%) and making payments on debt (29%).
In order to address those financial issues, 69% of small businesses used personal funds, 45% took out additional credit, 32% cut staff, hours, and/or downsized operations, while 28% made a late payment or failed to make a payment altogether.
Outstanding debt
The Small Business Credit Survey reveals that 70% of small employer firms have outstanding liabilities. The amount of debt varies significantly - 68% of small businesses owe less than $100,000, 13% of them need to pay back between $100,000 and $250,000, another 13% has outstanding liabilities amounting to $1 million, and 6% are facing debt in excess of $1 million.
Small businesses owners relied on different collaterals to secure their debt. Some 58% of them put their personal assets on the line using personal guarantees, while 49% put down their business assets.
Financing needs of small employer companies
With accumulating debt threatening their livelihood, small business owners turn to different financial institutions for help. The study reveals that 43% of employer firms applied for financing in the last twelve months.
The most popular financing and credit products sought by the applicants were loans and lines of credit (85%), credit cards (28%) and trade credits (9%). The types of loans and lines of credit they asked for were business loans, business lines of credit, SBA loans/lines of credit, equipment loans, personal loans, and mortgages.
Who do small businesses borrow money from?
Apart from turning to traditional creditors, like big banks (49%) and small banks (44%), the research points to a growing trend among small business owners. As many as 32% of them borrow money from online lenders for their speed of decision and the increased chances of being approved. This is a significant jump from the previous year when only 24% of small business owners sought funding from such institutions.
The fact that small businesses can apply, get approved, and receive the funds in a matter of hours is the great appeal of online lenders. Medium and high-risk applicants were especially inclined to seek funds from these lenders who often have high-interest rates, whereas low credit-risk applicants keep relying on tried and tested, yet slow creditors.
Approval rates
Luckily, the majority of loan seekers get their funding approved. The report indicates that 60% of applicants are fully approved, receiving all the funds they asked for. Another 22% get part of the amount they asked for, and only 18% are denied.
According to the report, small banks provide for the most satisfied clients year after year, with satisfaction rates holding steady between 73% and 75% in the last three years.
To obtain more information about the loans small businesses take, the best approval rates by loan and lender type, consult the full report here.
About the author
Ivana V.
Ivana is a staff writer at SmallBizGenius. Her interests during office hours include writing about small businesses, start-ups, and retail. When the weekend comes, you can find her hiking in nature, hanging off of a cliff or dancing salsa.
More from news
For two years, eCommerce sales in the US have been flourishing, as people stayed home to avoid crowded areas.
By Danica Jovic
·
March 24,2022
Let's talk about some small business trends that the COVID-19 outbreak spearheaded that will almost certainly continue in 2022.
By Julija A.
·
March 14,2022
The US government plans to allocate $10 billion to help small businesses in underserved communities and initiate a wider economic recovery from the pandemic.
By Julija A.
·
March 01,2022
---
Leave your comment
Your email address will not be published.