66% of Small Business Owners Concerned by Health Care Costs: Bank of America Report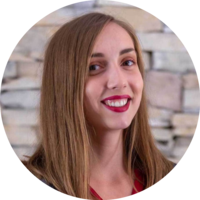 According to a recent survey conducted by the Bank of America, small business owners are reporting diminished confidence in the economy and growing concerns for a number of key economic issues, such as health care costs, interest rates, and the stock market. However, they remain mostly optimistic about their own business outlook.
The semiannual study which explores perspectives, aspirations, and apprehensions of small entrepreneurs across the nation was conducted on a sample of 1,504 small business owners with annual revenue between $100,000 and $4,999,999 and employing between two and 99 employees.
Major economic concerns
The report shows business owners' confidence in both the local and national economy is slightly down from last year, with 51% feeling optimistic that their local economy will improve over the next 12 months and 48% harboring the same hopes for the national economy. At the same time last year, 56% of small entrepreneurs believed in the local economy improvement and 54% thought the national economy would boost.
Health care costs are the number one concern of small business owners in the U.S., with this issue weighing on 66% of respondents.
Political environment was a close second most troubling issue stated by 65% of surveyed small business owners. Interest rates, the stock market, and consumer spending round up the top five major concerns.
Strong business growth projections
Despite their doubts in the economy, entrepreneurs forecast increased revenue, business growth and new hires in the year ahead.
Nearly 60% of respondents expect their profit to grow in the next 12 months, 24% plan to take on new employees, 67% plan to expand their business the following year and 12% intend to take out a loan in the same period.
The discrepancy between small business owners' confidence in the national economy and their own ventures can be explained by the following data: Only 44% of entrepreneurs said their business decisions are sometimes impacted by major economic issues. Another 35% said major economic issues rarely influence their business decisions, and 10% said such large-scale economic matters never affect their business decisions.
Proactive about protecting their businesses
According to the study, majority of businesses owners recognize the need to prepare for disruptive events like economic turmoil, natural disasters, and cyber attacks.
In case of economic downturn, 69% of small entrepreneurs have taken steps to protect their business, like establishing an emergency fund (37%), creating an alternative business plan (25%), and opening a line of credit (19%).
A majority of business owners (61%) have taken some measures to keep their businesses safe against floods, fires, and other natural disasters. These include purchasing an insurance policy (49%), backing up important business files (40%), implementing a communication protocol for employees (19%), and making structural updates to their office buildings (14%).
Cyberattacks are the top threat business owners have prepared for: As many as 80% of entrepreneurs have already taken steps to keep their data safe.
Installing security patches and updating them regularly is the most common measure (47%), followed by securing customer data (44%). Other steps business owners rely on are securely disposing of confidential documents (42%), training employees on confidentiality protocols (27%), and implementing a third-party security management program (25%).
For more information, consult the full report here.
About the author
Ivana V.
Ivana is a staff writer at SmallBizGenius. Her interests during office hours include writing about small businesses, start-ups, and retail. When the weekend comes, you can find her hiking in nature, hanging off of a cliff or dancing salsa.
More from news
For two years, eCommerce sales in the US have been flourishing, as people stayed home to avoid crowded areas.
By Danica Jovic
·
March 24,2022
Let's talk about some small business trends that the COVID-19 outbreak spearheaded that will almost certainly continue in 2022.
By Julija A.
·
March 14,2022
The US government plans to allocate $10 billion to help small businesses in underserved communities and initiate a wider economic recovery from the pandemic.
By Julija A.
·
March 01,2022
---
Leave your comment
Your email address will not be published.