62% of Business Owners Feel Depressed Once a Week, New Study Finds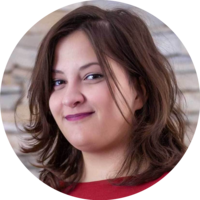 The mental health of business owners reflects on the local economy and affects millions of lives. Understanding the mental health risks and the pressures business owners face is, therefore, of utmost importance for the population as a whole.
In 2019, the Mental Health Association (CMHA) and the Business Development Bank of Canada (BDC) both recognized this concern and decided to join forces and conduct in-depth research on the mental health of Canadian business owners.
Titled, "Going it Alone: the Mental Health and Well-Being of Entrepreneurs in Canada," the study aims to identify key issues and find ways to improve entrepreneurs' mental health by implementing appropriate health protection measures. The report is based on a survey of nearly 500 entrepreneurs.
As many as 46% of entrepreneurs experienced low mood or mental fatigue, while 62% were hit hard by depression at least once a week. 46% of business owners also reported that mental health issues and exhaustion affected their ability to work. Still, in spite of the results some may find worrisome, only 20% of entrepreneurs claimed that they felt the need to seek health support or services. On the other hand, 79% of respondents reported feeling satisfied with their mental health at least once a week.
There's a number of obstacles on the business owners' path to seeking help, number one (36%) being the mental health stigma. Entrepreneurs often fail to report mental health issues for fear of negative repercussions and resort to just running with it instead. Ironically, 46% of those surveyed reported their organization is working towards ending mental health stigma, according to the report. Mental health costs (34%) and the lack of access to adequate support (22%) are some additional setbacks.
Some issues seem to plague female entrepreneurs at a higher frequency than their male counterparts, according to the report. This includes a depressed mood, feelings of inadequacy, and being overwhelmed. Also, entrepreneurs whose businesses are still in the early stages of development report more mental issues. A growing business with an uncertain future, sources of funding, or growth rate is a minefield of potential stressors, so this comes as no surprise.
Creating a safe environment where business owners can address their mental health issues, anxieties, and worries is of major importance. People must be able to report their condition without any repercussions.
Even though the study was conducted in Canada, the situation in the U.S. is unlikely to be much better.
In an emailed release, Brian Fielkow, the CEO of Jetco Delivery, said: "I'm not shocked by this at all. Based on what I see with my clients, I expect that this rate is even higher in the United States. Business owners are so busy taking care of their employees that they forget to take care of themselves. They also hide their depressed feelings to keep up company morale."
In conclusion, the report states, "We need a more nuanced narrative that allows entrepreneurs to show their vulnerability and ask for help when they need it."
More News
On Thursday, Google marked the International Small Business Day by rolling out a special set of marketing tools designed to help small businesses grow.In New York City, at Google's Learning Center building, the search engine giant announced the release of its latest platform called Google for Small Business that will help small business owners build or improve their online presence as well as find customers and connect with them.The new Grow with Google initiative that's aimed at small and medium-sized businesses consists of three key services: personalized plans, in-person workshops, and the latest news.With personalized plans, small businesses can work on search engine optimization, grow their customer base, or streamline how their businesses operate. Kim Spalding, Google's global product director for small business ads, explains that entering a business name, answering a few questions about the company and selecting a goal is all it takes to get started."You'll then receive a step-by-step plan of recommended products tailored for you. Google has products to help you stand out online, reach more customers, and work more efficiently. The recommendations will include products to help with all three, but with a special focus on the goal that's most important to you," she adds.A tight schedule of in-person workshops held throughout the country will enable interested entrepreneurs to attend one of the live seminars in cities near them, giving them the opportunity to network and learn from Google's business experts. In a blog post about the Google Small Business platform, Spalding underlined that in 2018 alone Google's Search and Advertising tools helped generate $335 billion in economic activity for millions of businesses, website publishers, and nonprofits across the United States.She said that over the years she has gotten to know many small business owners and has learned about the challenges they face. The biggest struggle for most is promoting their businesses and time management. Google for Small Business intends to solve those problems. "Small businesses make a big impact on our communities––creating jobs, treating customers like family and often defining what makes a town unique. Google is committed to helping these businesses use the power of the web to grow and thrive," Spalding wrote.Like other Grow with Google programs, Google Small Business is available free of charge. Launched in 2017, Grow with Google strives to provide millions of Americans with the digital skills necessary for success in the 21st century. Apart from small entrepreneurs, the initiative targets students and job seekers, veterans and military families, teachers, developers, and startups, offering content curated to each group.
By Ivana V.
·
November 19,2020
A survey by the Wilmington Trust published on Tuesday reveals that a majority of small business owners approve of the economic policies made by the Trump administration.Not all of President Trump's moves have been met with great enthusiasm from the general public, but a recent study shows he enjoys the support of privately held businesses, with as many as 59% of them "strongly or somewhat" approving of the Trump administration.Research conducted online by the Wilmington Trust between May 24 and June 14 included 1,000 business owners from different industries, based throughout the United States.Apart from their strong approval of Trump's handling of business-related issues, the study found that 53% of respondents feel that the administration's policies have had a positive impact on their businesses. Nearly half (46%) of business owners said that their confidence in Trump significantly or somewhat increased since the 2016 election.The study findings show that Trump scored high marks with the majority of small business owners, even though only 39% of respondents identified as Republican. Another 30% said they were independent, 26% Democrat and the remaining 5% preferred not to answer."Small businesses have benefited from the Trump approach," Tony Roth, chief investment officer at Wilmington Trust told CNBC. "They don't see a recession coming. It's not imminent or evident to them, so they continue to be supportive of the administration. I think if that changes, their outlook or approach will be very, very different."However, the polled business owners did, in fact, point out that they fear the recession and unstable trade policies which Trump's latest tariffs against China might lead to. At the time the Wilmington Trust survey was being conducted, the President was in the middle of a trade war with the world's second-largest economy. Many U.S. companies have felt the consequences of U.S.-China trade disputes. Trump's tariffs on imported steel and aluminum and $250 billion worth of Chinese goods mostly affect larger enterprises, though small businesses that depend on imports and exports might not be able to cope with such a strain.According to Gallup, the presidential approval rating is at 43% at the moment, which is somewhat lower than the 46% all-time high achieved in late April 2019. Keeping the country out of recession and defusing trade tensions with China might get Trump elected for another term at the White House. 
By Ivana V.
·
June 28,2019
The United States House Committee on Small Business met yesterday for a hearing titled "Crushed by Confessions of Judgment: The Small Business Story" to discuss action steps for banning these abusive lending practices on a national level.In recent years, many small business owners have fallen victim to predatory lenders who require them to sign a legal document called Confession of Judgment during the application process. By signing, the borrowers waive their legal rights and agree in advance to automatically lose any dispute that might arise.In an attempt to put an end to this unfair practice affecting small businesses across the country, U.S. Representatives Nydia Velazquez and Roger Marshall introduced the Small Business Lending Fairness Act on Tuesday."By ending confessions of judgment in commercial lending, we can stop some of the abuses that are crippling honest small-business owners," chairwoman of the Small Business Committee Velazquez said at yesterday's hearing in Washington. "I find it appalling that New York state law has made our state a magnet for dishonest lenders."Confessions of Justice have been outlawed in consumer loans since 1985 under the Truth in Lending Act. However, the same protections do not apply to commercial loans."My clients are very good at what they do. They know how to fix a boat. They know how to install a sink," Shane Heskin, a Philadelphia lawyer who represents small-business borrowers said yesterday at the Committee hearing. "But that doesn't mean they know how to read a contract in 8-point font. It doesn't mean they know the legal ramifications of signing a confession of judgment."Many deceptive lenders have been taking advantage of this legal instrument by reaching out to entrepreneurs, startups, and small businesses and offering loans with annual interest rates as high as 400%. In need of cash to keep their businesses afloat and rejected by mainstream lending institutions and banks, owners feel they have no choice but to forfeit their rights. In other cases, owners submit the loan application forms without even realizing they signed an obscure legal document which allows lenders to strip them away from the right to defend themselves in court.Armed with a Confession of Justice, creditors can claim borrowers aren't making the payments and, without presenting any proof, legally seize their assets. Courts in the state of New York have been swamped with such cases in the last few years. The reason financial companies chose to file their complaints against debtors in the state of New York was its quick and easy Confession of Justice process that allowed them to win more than 32,000 judgments against mostly out-of-state small businesses. A State Bill passed on June 7 prohibits anyone from filing a Confession of Justice against a party that does not reside in New York State. Looking to better the situation of small entrepreneurs and business owners across the entire country, Senators Sherrod Brown and Marco Rubio introduced the Small Business Lending Fairness Act to Senate in December 2018. Their efforts were supported by New York Democrat Nydia Velazquez and Kansas Republican Roger Marshall in the House of Representatives two days ago.
By Ivana V.
·
June 27,2019
---
Leave your comment
Your email address will not be published.