62% of Business Owners Feel Depressed Once a Week, New Study Finds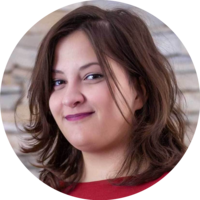 The mental health of business owners reflects on the local economy and affects millions of lives. Understanding the mental health risks and the pressures business owners face is, therefore, of utmost importance for the population as a whole.
In 2019, the Mental Health Association (CMHA) and the Business Development Bank of Canada (BDC) both recognized this concern and decided to join forces and conduct in-depth research on the mental health of Canadian business owners.
Titled, "Going it Alone: the Mental Health and Well-Being of Entrepreneurs in Canada," the study aims to identify key issues and find ways to improve entrepreneurs' mental health by implementing appropriate health protection measures. The report is based on a survey of nearly 500 entrepreneurs.
As many as 46% of entrepreneurs experienced low mood or mental fatigue, while 62% were hit hard by depression at least once a week. 46% of business owners also reported that mental health issues and exhaustion affected their ability to work. Still, in spite of the results some may find worrisome, only 20% of entrepreneurs claimed that they felt the need to seek health support or services. On the other hand, 79% of respondents reported feeling satisfied with their mental health at least once a week.
There's a number of obstacles on the business owners' path to seeking help, number one (36%) being the mental health stigma. Entrepreneurs often fail to report mental health issues for fear of negative repercussions and resort to just running with it instead. Ironically, 46% of those surveyed reported their organization is working towards ending mental health stigma, according to the report. Mental health costs (34%) and the lack of access to adequate support (22%) are some additional setbacks.
Some issues seem to plague female entrepreneurs at a higher frequency than their male counterparts, according to the report. This includes a depressed mood, feelings of inadequacy, and being overwhelmed. Also, entrepreneurs whose businesses are still in the early stages of development report more mental issues. A growing business with an uncertain future, sources of funding, or growth rate is a minefield of potential stressors, so this comes as no surprise.
Creating a safe environment where business owners can address their mental health issues, anxieties, and worries is of major importance. People must be able to report their condition without any repercussions.
Even though the study was conducted in Canada, the situation in the U.S. is unlikely to be much better.
In an emailed release, Brian Fielkow, the CEO of Jetco Delivery, said: "I'm not shocked by this at all. Based on what I see with my clients, I expect that this rate is even higher in the United States. Business owners are so busy taking care of their employees that they forget to take care of themselves. They also hide their depressed feelings to keep up company morale."
In conclusion, the report states, "We need a more nuanced narrative that allows entrepreneurs to show their vulnerability and ask for help when they need it."
More from news
For two years, eCommerce sales in the US have been flourishing, as people stayed home to avoid crowded areas.
By Danica Jovic
·
March 24,2022
Let's talk about some small business trends that the COVID-19 outbreak spearheaded that will almost certainly continue in 2022.
By Julija A.
·
March 14,2022
The US government plans to allocate $10 billion to help small businesses in underserved communities and initiate a wider economic recovery from the pandemic.
By Julija A.
·
March 01,2022
---
Leave your comment
Your email address will not be published.