58% of Sales on Amazon Are Made by Small Businesses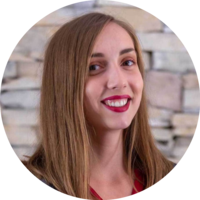 Launching your own small business can be daunting. But having a support system and a well-developed platform to place your products on makes it a whole lot easier. According to Amazon 2019 Small Business Impact Report, more than 1.9 million businesses, content creators, and developers in the U.S. use Amazon products and services to reach their customers and achieve their business goals.
How is Amazon supporting small and medium-sized businesses?
Making big investments in the delivery network, data centers, AI research, robotics, and staff, Amazon has increased the percentage of small and medium-sized businesses operating and bringing in revenue on its e-commerce platform. They now make up 58% of all sales, almost double what this number was ten years ago when SMBs accounted for only a third of Amazon sales.
Another fundamental way Amazon is strengthening small and medium-sized entrepreneurs is by providing loans. In 2018 alone, the company gave out $1 billion in loans to U.S.-based business owners who sell their products on the e-commerce website.
The report also shows that since 2011, the retail giant has invested tens of billions of dollars in infrastructure and technical services, boosting small businesses both in the country and abroad.
How are small business owners using Amazon?
Ventures small entrepreneurs undertake on this global platform are first and foremost online sales but also developing skills for Alexa, writing and publishing on Kindle, and creating video content for Prime Video.
According to the report, small businesses from the U.S. made, on average, $90,000 by selling on Amazon stores in 2018. And businesses that used Fulfillment by Amazon to deliver their products to customers more than doubled their export sales in the previous year.
Amazon Web Services (AWS), a cloud computing department that provides on-demand cloud computing platforms to individuals, companies, and governments, on a pay-as-you-go basis, is another great help available to small and medium-sized businesses. Last year, the company gave more than $500 million in AWS credits to help startups accelerate their growth as they build their businesses.
And for early-stage startups working on developing voice and AI technologies, Amazon created programs like the Alexa Accelerator and Alexa Fellowship to provide additional support. Such programs are the reason 90% of Alexa-enabled products that launched in 2018 were built by someone other than Amazon. This emerging technology has been welcomed by consumers the world over. So far, 100 million Alexa-enabled devices have been sold.
Authors who publish their work on Amazon also play an important role in this success story. In 2018, they earned more than $260 million from the Kindle Direct Publishing Select Global Fund, thanks to the fact they keep 70% of every sale in royalties. In fact, last year there were more than 1,000 writers who made more than $100,000 by selling their books on the platform.
Which states boast the most Amazon selling businesses?
The report shows that Mississippi, Nebraska, Maine, Texas, Indiana, Colorado, North Dakota, Vermont, Wisconsin, and Missouri witnessed the fastest-growing sales in Amazon's stores in 2018.
To get more information on how Amazon is impacting small businesses in other countries, consult the full report here.
About the author
Ivana V.
Ivana is a staff writer at SmallBizGenius. Her interests during office hours include writing about small businesses, start-ups, and retail. When the weekend comes, you can find her hiking in nature, hanging off of a cliff or dancing salsa.
More News
The House of Representatives has passed the Small Business Association Cyber Awareness Act, aiming to help small businesses combat cyberattacks and raise cyber awareness. The SBA Cyber Awareness Act would expand cyber security operations of the Small Business Association by requiring it to issue a report assessing the agency's ability to combat cyber threats.The agency will have to produce an annual Congressional report assessing its information technology and noting whether any of its equipment was manufactured in China. "With 1.1 million Coloradans employed by small businesses, we need to protect them and the @SBAgov that serves them," Rep. Jason Crow (D-Colorado) stated in his Twitter account. "Cyber attacks have the ability to shut down small businesses and destabilize our economy. This bill helps protect millions of small businesses served by the SBA and puts them on the best footing possible to deal with our 21st century threats," said Crow. "I'm proud to have such strong bipartisan support for this bill and to deliver for the millions of small businesses that are the backbone of our economy."The House also passed the Small Business Development Center Cyber Training Act sponsored by Steve Chabot. Counselors at small business development centers would need to be certified in cybersecurity to assist small businesses in preventing and responding to cyber attacks.Both bills will now head to the Senate, joining a growing number of stalled cybersecurity-related measures waiting for a floor vote. Given that too many small business owners do not have the necessary resources to prevent security risks, it is crucial for the Senate to vote on the bills as soon as possible. Recent years have shown that a breach at a small business can lead to devastating consequences and can also be a doorway for a breach at larger companies. The average cost of a cyber attack on a small business is over $30,000. Furthermore, a recent study conducted that over 85% of small business owners say they fear cyberattacks and feel unprepared for one.
By Julija A.
·
July 18,2019
According to a recent survey conducted by the Bank of America, small business owners are reporting diminished confidence in the economy and growing concerns for a number of key economic issues, such as health care costs, interest rates, and the stock market. However, they remain mostly optimistic about their own business outlook.The semiannual study which explores perspectives, aspirations, and apprehensions of small entrepreneurs across the nation was conducted on a sample of 1,504 small business owners with annual revenue between $100,000 and $4,999,999 and employing between two and 99 employees. Major economic concernsThe report shows business owners' confidence in both the local and national economy is slightly down from last year, with 51% feeling optimistic that their local economy will improve over the next 12 months and 48% harboring the same hopes for the national economy. At the same time last year, 56% of small entrepreneurs believed in the local economy improvement and 54% thought the national economy would boost.Health care costs are the number one concern of small business owners in the U.S., with this issue weighing on 66% of respondents.Political environment was a close second most troubling issue stated by 65% of surveyed small business owners. Interest rates, the stock market, and consumer spending round up the top five major concerns.Strong business growth projectionsDespite their doubts in the economy, entrepreneurs forecast increased revenue, business growth and new hires in the year ahead. Nearly 60% of respondents expect their profit to grow in the next 12 months, 24% plan to take on new employees, 67% plan to expand their business the following year and 12% intend to take out a loan in the same period.The discrepancy between small business owners' confidence in the national economy and their own ventures can be explained by the following data: Only 44% of entrepreneurs said their business decisions are sometimes impacted by major economic issues. Another 35% said major economic issues rarely influence their business decisions, and 10% said such large-scale economic matters never affect their business decisions. Proactive about protecting their businessesAccording to the study, majority of businesses owners recognize the need to prepare for disruptive events like economic turmoil, natural disasters, and cyber attacks. In case of economic downturn, 69% of small entrepreneurs have taken steps to protect their business, like establishing an emergency fund (37%), creating an alternative business plan (25%), and opening a line of credit (19%).A majority of business owners (61%) have taken some measures to keep their businesses safe against floods, fires, and other natural disasters. These include purchasing an insurance policy (49%), backing up important business files (40%), implementing a communication protocol for employees (19%), and making structural updates to their office buildings (14%).Cyberattacks are the top threat business owners have prepared for: As many as 80% of entrepreneurs have already taken steps to keep their data safe.Installing security patches and updating them regularly is the most common measure (47%), followed by securing customer data (44%). Other steps business owners rely on are securely disposing of confidential documents (42%), training employees on confidentiality protocols (27%), and implementing a third-party security management program (25%).For more information, consult the full report here.
By Ivana V.
·
February 28,2022
Online retailer eBay yesterday announced eight finalists for its award for small business of the year. For the fourth year in a row, eBay is giving out its Shine Awards for Small Business to inspiring entrepreneurs who operate on its e-commerce platform.The eight finalists are now competing for three prizes awarded by the online marketplace. Winners will be chosen by a public vote on the official 2019 Shine Awards page. Voters can select up to three candidates and give out their votes three times a day.One Grand Prize Winner will be taking home a $15,000 cash award and a $10,000 donation in their name to an eBay for Charity organization of choice that supports small business and entrepreneurs.Two Platinum Award Winners will receive a $10,000 cash prize, and five Gold Prize Winners will get $5,000 in cash. In addition to the monetary awards, the finalists will also get prizes that will help them promote their businesses on eBay. This includes a one-year Anchor or Premium store subscription and Concierge service, promoted listing credentials, store banner makeover with digital winner badge, professional photoshoot, and video profile.Once the voting is completed on July 25, all finalists will get the chance to participate in the VIP Awards Ceremony at the eBay Open conference in Las Vegas."Shine is truly a once-in-a-lifetime honor that gives me the platform to grow my small business while working on my cause," the 2018 Shine Awards Small Business of the Year Winner Cori O'Steen said. "Winning the awards gave my charity, Recovery Road Ministries, the needed funds to finally open our doors. Between the increased visibility in the community and our winnings, the outpouring of support we've had has been phenomenal."This year's finalists - Todd Hallada, Sahil Kumar, Clara Jeanne LaCelle, John Macris, Elijah McCloskey, Jodi Rosenbaum, Dov Schreiber, and Nanette Zupon - are eBay merchant stars who inspire others by their perseverance, a can-do attitude, and the different ways they give back to their communities. They were selected out of 1,600 candidates.
By Ivana V.
·
July 16,2019
---
Leave your comment
Your email address will not be published.