58% of Sales on Amazon Are Made by Small Businesses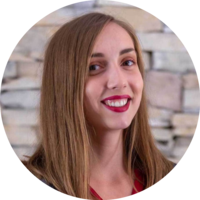 Launching your own small business can be daunting. But having a support system and a well-developed platform to place your products on makes it a whole lot easier. According to Amazon 2019 Small Business Impact Report, more than 1.9 million businesses, content creators, and developers in the U.S. use Amazon products and services to reach their customers and achieve their business goals.
How is Amazon supporting small and medium-sized businesses?
Making big investments in the delivery network, data centers, AI research, robotics, and staff, Amazon has increased the percentage of small and medium-sized businesses operating and bringing in revenue on its e-commerce platform. They now make up 58% of all sales, almost double what this number was ten years ago when SMBs accounted for only a third of Amazon sales.
Another fundamental way Amazon is strengthening small and medium-sized entrepreneurs is by providing loans. In 2018 alone, the company gave out $1 billion in loans to U.S.-based business owners who sell their products on the e-commerce website.
The report also shows that since 2011, the retail giant has invested tens of billions of dollars in infrastructure and technical services, boosting small businesses both in the country and abroad.
How are small business owners using Amazon?
Ventures small entrepreneurs undertake on this global platform are first and foremost online sales but also developing skills for Alexa, writing and publishing on Kindle, and creating video content for Prime Video.
According to the report, small businesses from the U.S. made, on average, $90,000 by selling on Amazon stores in 2018. And businesses that used Fulfillment by Amazon to deliver their products to customers more than doubled their export sales in the previous year.
Amazon Web Services (AWS), a cloud computing department that provides on-demand cloud computing platforms to individuals, companies, and governments, on a pay-as-you-go basis, is another great help available to small and medium-sized businesses. Last year, the company gave more than $500 million in AWS credits to help startups accelerate their growth as they build their businesses.
And for early-stage startups working on developing voice and AI technologies, Amazon created programs like the Alexa Accelerator and Alexa Fellowship to provide additional support. Such programs are the reason 90% of Alexa-enabled products that launched in 2018 were built by someone other than Amazon. This emerging technology has been welcomed by consumers the world over. So far, 100 million Alexa-enabled devices have been sold.
Authors who publish their work on Amazon also play an important role in this success story. In 2018, they earned more than $260 million from the Kindle Direct Publishing Select Global Fund, thanks to the fact they keep 70% of every sale in royalties. In fact, last year there were more than 1,000 writers who made more than $100,000 by selling their books on the platform.
Which states boast the most Amazon selling businesses?
The report shows that Mississippi, Nebraska, Maine, Texas, Indiana, Colorado, North Dakota, Vermont, Wisconsin, and Missouri witnessed the fastest-growing sales in Amazon's stores in 2018.
To get more information on how Amazon is impacting small businesses in other countries, consult the full report here.
About the author
Ivana V.
Ivana is a staff writer at SmallBizGenius. Her interests during office hours include writing about small businesses, start-ups, and retail. When the weekend comes, you can find her hiking in nature, hanging off of a cliff or dancing salsa.
More from news
For two years, eCommerce sales in the US have been flourishing, as people stayed home to avoid crowded areas.
By Danica Jovic
·
March 24,2022
Let's talk about some small business trends that the COVID-19 outbreak spearheaded that will almost certainly continue in 2022.
By Julija A.
·
March 14,2022
The US government plans to allocate $10 billion to help small businesses in underserved communities and initiate a wider economic recovery from the pandemic.
By Julija A.
·
March 01,2022
---
Leave your comment
Your email address will not be published.