$500,000 Awarded to 7 Missouri Small Businesses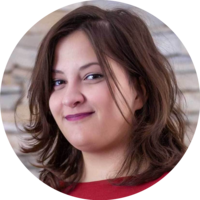 The Missouri Department of Economic Development (DED) has awarded a total of $500,000 in tax credits to seven Missouri-based small business incubators as a part of its Small Business Incubator program.
Each year, the program offers resources and support to early-stage small business incubators. The idea is to help incubators leverage funds to generate working capital and cover non-operating expenditures. The incubators are then able to help entrepreneurs grow and support job creation in the region.
A strong network of professionals offering professional assistance to startups and SMBs is of vital importance for economic development. By nurturing small business incubators, the SBI program helps drive entrepreneurship and improve the work environment in local communities.
Once an approved incubator receives sponsor contributions within the calendar year, it qualifies for tax credits. Until the program reaches its annual funding, decisions are made on a first-come basis. Ever since the program was first launched, twenty-three Missouri incubators have obtained certification.
The following incubators have been approved for 2019:
The eFactory (Springfield) $100,000.
This training center, support network, and business incubator opened in March 2013. Its services cover everything from office space to custom training for businesses and growing companies throughout southwest Missouri.
Center for Emerging Technologies (St. Louis) $95,000.
Founded in 1998, CET is the biggest and oldest Innovation Center in Missouri. It has spent decades providing early-stage, high growth companies dealing with IT, bioscience, and manufacturing with the resources and infrastructure needed for their development.
MU Life Science Business Incubator (Columbia) $85,162.
In close collaboration with the University of Missouri, this facility supports and evaluates companies interested in their 33,000 square feet of office space located on the Missouri campus. This outlet for internship opportunities, research, and full-time job opportunities is available to the faculty staff, as well as the students right after graduation.
Joseph Newman Business and Technology Innovation Center (St. Joseph) $65,074.
This SMB incubator's one mission is to support and promote entrepreneurs, especially those contributing to job creation and technology innovation. Its many SMB development programs enhance regional economic opportunities.
Ozarks Small Business Incubator (West Plains) $55,264.
OzSBI offers resources designed to maximize startup and SMB potential. It helps entrepreneurs develop business plans, market products, and raise money. It also provides training from experienced mentors to help owners improve local entrepreneurial success rates.
St. Louis Fashion Fund (St. Louis) $50,000.
Founded by Susan Sherman in 2014, this group of passionate Saint Louisans supports emerging designers. They provide valuable insights and fashion education to the Saint Louis City community in an effort to revitalize the district and help grow its impact on the fashion industry.
IT Entrepreneur Network (St. Louis) $49,500.
This SMB incubator supports scalable tech ventures with its state-of-the-art rapid development programs. Experienced, trained entrepreneurs work hard to pass their knowledge on to business owners, and help them build up successful companies.
The chosen seven Missouri incubators may use the funds for working capital and other non-operating expenditures, all with the aim of creating new business opportunities.
More News
A recent report from the National Federation of Independent Business showed a decline in several labor-market indicators for small U.S. businesses. The monthly survey published on Thursday suggests signs of cooling before the government's employment report, expected to be released on Friday.  In a three-month low, the share of small businesses with the intention of hiring new people fell by two percentage points, down to 19%. The proportion of businesses claiming they weren't able to fill openings dropped to 36%, the lowest result since January, according to the report. Additionally, 28% of the companies reported raising compensation, a whopping six percentage point decline. That's the weakest result since 2017. The share of companies expecting to boost wages also dwindled. On Friday, the Labor Department will release employment data for June. The collected info should affect the Federal Reserve's interest rate cuts debate scheduled for later this month.If payroll gains are shown to be low for the second month in a row, the results will strengthen the borrowing costs reduction forecasts. Monthly surveys dating back to 1986, along with the quarterly surveys from as far back as 1974, all add up to the Small Business Economic Trends data collection, put together by the NFIB Research Foundation. Survey respondents are all members of NFIB. The 2019 survey reflects a random sample of 10,000 small business owners/members.If the Friday report strays too far from the consensus predictions, government analysts and investors will be forced to adjust their views.  Currently, the market is pricing somewhat over a quarter-point of easing for this month's Federal Open Market Committee meeting. This could mean that a 50-basis point reduction is possible, but so is a 25-basis-point cut. "The current labor shortage is the biggest issue facing the small business economy," said Bill Dunkelberg, NFIB Chief Economist. That's no surprise since as many as 36% of business owners claimed they could not fill job openings at the current time, and 10% reported using temporary workers. The survey collected data from business owners belonging to several industries. In the construction sector, 49% of business owners reported openings, 90% of which were meant for skilled workers. Additionally, 69% of transportation services reported job openings, with 87% of job offers looking for skilled professionals.  The surveyed business owners reported difficulties with finding skilled workers. Over half (58%) of businesses either hired or tried to hire more people (down 4 points from the previous month). And yet, 86% claimed not a single qualified person applied.They specified that by "qualified", they mean people with position-appropriate skills, coupled with the right attitude, appearance, social skills, work history, and of course, payment requirements. 
By Andrea
·
October 19,2022
As a part of San Francisco's recent initiative to encourage the use of reusables, the city's shoppers might start getting charged 25 cents per plastic checkout bag.  The business advisory panel stood in support of Supervisor Vallie Brown's proposal to raise the charge on checkout bags. On Monday, the Board of Supervisors Land Use and Transportation Committee will vote on the proposal. If approved, it would take effect in July 2020.According to the new legislation, pre-checkout plastic bags should be banned entirely. Mainly used for produce and bulk items, these bags ought to be replaced with recyclable or compostable variants. The commission unanimously recommended legislation approval.The ultimate goal is to get rid of paper bags as well, by prioritizing the use of reusable bags as the one solution that's the least damaging to the environment. In ten other cities in California, the current checkout bag fee is 10 cents. The price hike is intended to boost the use of reusables and cut down on waste. On the other hand, Small Business Commission Vice President Mark Dwight said that assessing the true effectiveness and financial impact of the new fee might be harder than we thought. He suggested the legislation might not address the problem adequately, despite its good intentions, in part because of a lack of data. The Department of Environment has agreed to do a study on the current use of plastic and reusable bags, the San Francisco Examiner confirmed Wednesday. Before the new legislation takes effect, it would be a good idea to estimate the number of people who use reusable bags. The success of the new legislation will then be easier to measure. A 2012 informal survey following the introduction of the 10 cent bag fee revealed that around 60% of shoppers bring their own, reusable bags. Department officials who conducted the survey also keep track of the statistics throughout the state. They noted that 90% of shoppers bring their own bags in other jurisdictions with 25 cent fees.  Small Business Commission chair Stephen Adams took issue with the charge but ultimately voted for the proposal. "I don't like this," Adams said. "I worry about the poor and low-income people, who do bring a bag but for whatever reason what if they forget?"Brown added that people on food stamps would not be required to pay for the bags. Alexa Kelty, a zero waste specialist at the San Francisco Department of the Environment, warned about the dangers of thicker plastic bags as the more affordable replacements for paper bags. The 2016 voter-approved state law allows the use of thicker plastic bags, and the new legislation should limit or otherwise put an end to this trend. Still, plastic bags aren't Brown's only concern. She also wants to address the materials used in home deliveries, such as Amazon products and meal kits. The city officials should look into limiting the use of materials such as bubble wrap and plastic meal kits.  Department store plastic bags are only a part of the recycling issues San Francisco has to address, and Brown believes that " there will be another piece of legislation addressing that."
By Andrea
·
October 19,2022
On July 3, the U.S. Small Business Association (SBA) launched a pilot training program for military veterans who are also small business owners. Members of veterans' immediate families are also eligible to participate.In a partnership with the Veteran Entrepreneurial Training and Resource Network (VETRN), the small business resource will provide training, mentors, and professional network free of charge. Reportedly, $100,000 in grant funds will be awarded to VETRN to implement the program. The 26-week  program will take place in Portsmouth, NH, and the primary mission is to help veterans grow their businesses. An army of experts will assist veterans in achieving the business success they aspire toward as small business owners. Starting in September 2019, the program will consist of thirteen weeks of class sessions with 12-20 participants and another thirteen weeks (100 hours) of peer-to-peer mentoring.Veterans will learn about financial management, cash flow forecasting, sales methods, access to capital, legal issues, small business marketing, and integrate this knowledge by building strategic growth plans which are likely to bring long-term success. The training will also include classes related to the details of government contracting. Chris Pilkerton, the SBA Acting Administrator, said that, while there is a number of programs out there that aim to help people start a small business, very few will address growing a pre-existing business. "Adding VETRN to the SBA resource network will enable us to fill this gap and empower veterans with the training, mentorship, tools, and network they need to achieve their long-term goals," Pilkerton said. To be considered eligible for the program, veterans must be current business owners, employing at least one person other than themselves. Their businesses should be in operation for at least a year before the start of training and have annual revenue of $75,000 or more. Each participant will be assigned at least one mentor.About the U.S. Small Business AdministrationThe U.S. Small Business Administration's mission is to try and make the American dream a reality for as many people as possible. The SBA is the only small business resource backed by the federal government and is a go-to choice for business owners. It works hard on empowering small business owners and entrepreneurs, offering appropriate training likely to help people start and grow their business, as well as recover from setbacks. To learn more about other SBA veterans programs and resources, visit www.sba.gov/vets.
By Andrea
·
September 21,2021
---
Leave your comment
Your email address will not be published.