$500,000 Awarded to 7 Missouri Small Businesses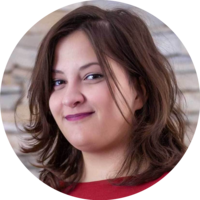 The Missouri Department of Economic Development (DED) has awarded a total of $500,000 in tax credits to seven Missouri-based small business incubators as a part of its Small Business Incubator program.
Each year, the program offers resources and support to early-stage small business incubators. The idea is to help incubators leverage funds to generate working capital and cover non-operating expenditures. The incubators are then able to help entrepreneurs grow and support job creation in the region.
A strong network of professionals offering professional assistance to startups and SMBs is of vital importance for economic development. By nurturing small business incubators, the SBI program helps drive entrepreneurship and improve the work environment in local communities.
Once an approved incubator receives sponsor contributions within the calendar year, it qualifies for tax credits. Until the program reaches its annual funding, decisions are made on a first-come basis. Ever since the program was first launched, twenty-three Missouri incubators have obtained certification.
The following incubators have been approved for 2019:
The eFactory (Springfield) $100,000.
This training center, support network, and business incubator opened in March 2013. Its services cover everything from office space to custom training for businesses and growing companies throughout southwest Missouri.
Center for Emerging Technologies (St. Louis) $95,000.
Founded in 1998, CET is the biggest and oldest Innovation Center in Missouri. It has spent decades providing early-stage, high growth companies dealing with IT, bioscience, and manufacturing with the resources and infrastructure needed for their development.
MU Life Science Business Incubator (Columbia) $85,162.
In close collaboration with the University of Missouri, this facility supports and evaluates companies interested in their 33,000 square feet of office space located on the Missouri campus. This outlet for internship opportunities, research, and full-time job opportunities is available to the faculty staff, as well as the students right after graduation.
Joseph Newman Business and Technology Innovation Center (St. Joseph) $65,074.
This SMB incubator's one mission is to support and promote entrepreneurs, especially those contributing to job creation and technology innovation. Its many SMB development programs enhance regional economic opportunities.
Ozarks Small Business Incubator (West Plains) $55,264.
OzSBI offers resources designed to maximize startup and SMB potential. It helps entrepreneurs develop business plans, market products, and raise money. It also provides training from experienced mentors to help owners improve local entrepreneurial success rates.
St. Louis Fashion Fund (St. Louis) $50,000.
Founded by Susan Sherman in 2014, this group of passionate Saint Louisans supports emerging designers. They provide valuable insights and fashion education to the Saint Louis City community in an effort to revitalize the district and help grow its impact on the fashion industry.
IT Entrepreneur Network (St. Louis) $49,500.
This SMB incubator supports scalable tech ventures with its state-of-the-art rapid development programs. Experienced, trained entrepreneurs work hard to pass their knowledge on to business owners, and help them build up successful companies.
The chosen seven Missouri incubators may use the funds for working capital and other non-operating expenditures, all with the aim of creating new business opportunities.
More from news
For two years, eCommerce sales in the US have been flourishing, as people stayed home to avoid crowded areas.
By Danica Jovic
·
March 24,2022
Let's talk about some small business trends that the COVID-19 outbreak spearheaded that will almost certainly continue in 2022.
By Julija A.
·
March 14,2022
The US government plans to allocate $10 billion to help small businesses in underserved communities and initiate a wider economic recovery from the pandemic.
By Julija A.
·
March 01,2022
---
Leave your comment
Your email address will not be published.