50% of US Small Businesses Report Unfilled Job Openings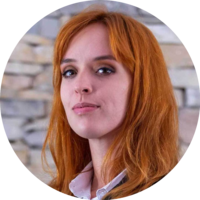 According to the most recent report published by the National Federation of Independent Business, half of American small business owners weren't able to find workers to fill vacant job positions.
Throughout August, the percentage of unfilled positions increased by 1% compared to the July data (49%) and stayed well above the 48-year historical average of 22%.
Bill Dunkelberg, the NFIB's chief economist, said, "Small employers are struggling to fill open positions and find qualified workers resulting in record-high levels of owners raising compensation. [...] Owners are raising compensation in an attempt to attract workers, and these costs are being passed on to consumers through price hikes for goods and services, creating inflation pressures."
According to the report, the percentage of small employers raising compensation went up by 3% compared to July to a seasonally adjusted net of 41%. Furthermore, a net 26% of owners have made salary increases a part of their three-month plan, down just 1% from July's record-high reading.
Sixty-six percent of business owners reported they were hiring or at least trying to hire new employees in August - 5% more than in July. Moreover, approximately a third of all US small business owners plan to create new jobs in the autumn months.
The report also revealed that a staggering 91% of small employers owners had trouble attracting qualified applicants for the positions they were hoping to fill in August. While 31% of survey participants stated few qualified workers applied for their open positions, 29% reported none applied, which is a 48-year record high.
According to the survey results, 44% of small businesses currently have vacant positions for skilled workers while 27% have openings for unskilled labor, including both full-time positions, part-time jobs, and positions that require time tracking.
The number of US citizens filing new claims for jobless benefits decreased last week, while layoffs fell to their lowest level in more than two decades in August, suggesting the labor market has begun its healing process despite the surge in coronavirus infections.
About the author

Julija A.
Julia A. is a writer at SmallBizGenius.net. With experience in both finance and marketing industries, she enjoys staying up to date with the current economic affairs and writing opinion pieces on the state of small businesses in America. As an avid reader, she spends most of her time poring over history books, fantasy novels, and old classics. Tech, finance, and marketing are her passions, and she's a frequent contributor at various small business blogs.
More News
The latest data compiled by payroll services company Paychex and information provider IHS Markit shows that national job growth maintained an upward trajectory throughout the month of August. According to the Paychex/IHS Markit employment watch, the economic recovery is continuing despite the Delta variant weighing on small businesses. Despite concerns about inflation, worker shortages, and the growing number of hospitalizations due to COVID-19, hourly earnings growth increased to 3.42% in August. Meanwhile, the Small Business Jobs Index gained 0.45% last month. It's now 99.80, increasing 5.74% over the past 12 months. This is a record-high year-over-year growth rate and the highest index level since January 2018. The fastest-growing sector was leisure and hospitality, with more than double the growth of any other industry. According to Frank Fiorille, Paychex's Vice President of risk management, compliance, and data analytics, this sector is driving the recovery. "Wages are starting to go up, especially in the leisure and hospitality segment. We track new hires at these establishments, and the wages are really rising pretty fast as well as signup bonuses, competition to get people to come to work," Fiorille said. Once the unemployment insurance benefits end on September 6, more workers are expected to flock to job posting sites. Other aid programs are also expiring, such as eviction moratoriums. This is likely to further boost employment figures but will also have a significant impact on the economy at large. All regions of the country recorded employment gains in August, but the south remains a leader in small business job growth, with Arizona topping the list. Washington had the strongest growth rate, climbing to 12th place among states after being ranked last between June 2020 and July 2021. Meanwhile, Tampa, Dallas, Atlanta, Phoenix, and Houston are leading the charge in employment growth among metropolitan areas. "The West had a really strong month and quarter as well, so the West is starting to come back pretty strongly as well," Fiorille said. "You're still seeing new business formation is very strong, so that's another nice indicator that we're looking at."
By Ivana V.
·
September 03,2021
The Paycheck Protection Program, a disaster relief program aimed at helping small businesses recover from the adverse effects of the COVID-19 pandemic, ended May 31, after it had provided over $798 billion in economic relief to more than 8.5 million small businesses and nonprofits, said US Small Business Administrator Isabella Casillas Guzman in a statement issued last week. She pointed out that this program helped small businesses across the US overcome the "once-in-generation economic crisis" and that she is proud of the changes in the system which provided underserved businesses access to this program in the later rounds. "In 2021, 96% of PPP loans went to small businesses with fewer than 20 employees," added Guzman. The PPP is only one of the eight relief programs established to assist nonprofits and small businesses throughout the pandemic. The other seven programs include the SBA Debt Relief program, Economic Injury Disaster Loan, its three advances, Shuttered Venue Operators Grant, and Restaurant Revitalization Fund. The PPP played a significant role in economic recovery. It was among the first debt relief programs to provide much-needed help to small businesses affected by the pandemic to keep workers on the payroll and their operations running. The overall implementation was very effective, especially in later rounds, when the program opened its doors for the underserved. While some small-business owners looked for banks that could cater to small businesses, others got lucky with the changes to the PPP funds introduced in 2021. Thirty-two percent of the loans from the PPP went to Low-and-Moderate Income, and PPP loans averaged $42,000 in 2021, which clearly shows that the relief went to the smallest of small businesses. Community financial institutions stepped in in this case, providing more than $30 billion through 1.5 million loans.
By Julija A.
·
June 08,2021
The US job growth rate remained largely unchanged in May, based on payroll data provided by approximately 350,000 Paychex clients. The Paychex | IHS Markit Small Business Employment Watch May report reveals that the Small Business Jobs Index has experienced a slight decrease, slowing 0.07% month-on-month. Additionally, as a result of part-time and hourly workers with lower wages reentering the workforce, weekly earnings growth fell below 3%. "Small businesses are struggling to return to normal operations and expand due to labor shortages," said IHS Markit's chief regional economist, James Diffley, and added that the Small Business Jobs Index held steady in May. Hiring challenges are still present nationwide. Job growth decline in the construction industry has significantly affected the positive momentum seen over the last few months, according to Martin Mucci, Paychex's CEO and president. Mucci also added that the low availability and high cost of building materials dragged the construction job growth down by 1.78% in May. On the other hand, with more people dining out and going on vacations across the United States, both job growth and wages in the industries of leisure and hospitality have rebounded significantly. These sectors have gained 1.94% in May and 12.4% during the past quarter. The May report also reveals that the national index has gone up 4.58% over Q1 2021, driven mainly by the lower employment comparison level the economy saw last year. Overall, the national index has managed to bounce back to prepandemic levels, even though early 2020 data indicated small business job growth had slightly declined since 2017. With Texas claiming the top ranking among states for job growth rates, the South of the country has remained a clear leader of all regions in small business job growth. Meanwhile, the West was the only region with positive gains in May and has improved for the third month in a row. Additionally, for the first time since 2019, the West has overtaken the Midwest and become the runner-up among US regions. 
By Julija A.
·
June 03,2021
---
Leave your comment
Your email address will not be published.