50% of US Small Businesses Report Unfilled Job Openings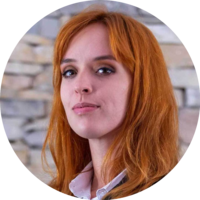 According to the most recent report published by the National Federation of Independent Business, half of American small business owners weren't able to find workers to fill vacant job positions.
Throughout August, the percentage of unfilled positions increased by 1% compared to the July data (49%) and stayed well above the 48-year historical average of 22%.
Bill Dunkelberg, the NFIB's chief economist, said, "Small employers are struggling to fill open positions and find qualified workers resulting in record-high levels of owners raising compensation. [...] Owners are raising compensation in an attempt to attract workers, and these costs are being passed on to consumers through price hikes for goods and services, creating inflation pressures."
According to the report, the percentage of small employers raising compensation went up by 3% compared to July to a seasonally adjusted net of 41%. Furthermore, a net 26% of owners have made salary increases a part of their three-month plan, down just 1% from July's record-high reading.
Sixty-six percent of business owners reported they were hiring or at least trying to hire new employees in August - 5% more than in July. Moreover, approximately a third of all US small business owners plan to create new jobs in the autumn months.
The report also revealed that a staggering 91% of small employers owners had trouble attracting qualified applicants for the positions they were hoping to fill in August. While 31% of survey participants stated few qualified workers applied for their open positions, 29% reported none applied, which is a 48-year record high.
According to the survey results, 44% of small businesses currently have vacant positions for skilled workers while 27% have openings for unskilled labor, including both full-time positions, part-time jobs, and positions that require time tracking.
The number of US citizens filing new claims for jobless benefits decreased last week, while layoffs fell to their lowest level in more than two decades in August, suggesting the labor market has begun its healing process despite the surge in coronavirus infections.
About the author

Julija A.
Julia A. is a writer at SmallBizGenius.net. With experience in both finance and marketing industries, she enjoys staying up to date with the current economic affairs and writing opinion pieces on the state of small businesses in America. As an avid reader, she spends most of her time poring over history books, fantasy novels, and old classics. Tech, finance, and marketing are her passions, and she's a frequent contributor at various small business blogs.
More from news
For two years, eCommerce sales in the US have been flourishing, as people stayed home to avoid crowded areas.
By Danica Jovic
·
March 24,2022
Let's talk about some small business trends that the COVID-19 outbreak spearheaded that will almost certainly continue in 2022.
By Julija A.
·
March 14,2022
The US government plans to allocate $10 billion to help small businesses in underserved communities and initiate a wider economic recovery from the pandemic.
By Julija A.
·
March 01,2022
---
Leave your comment
Your email address will not be published.