Five Ways to Finance Your Small Business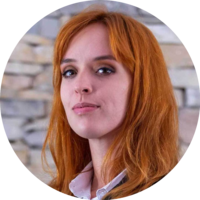 Starting a small business today looks more accessible than ever before, thanks to Internet development and online communications. However, many entrepreneurs face the same problem - how to find the money necessary to start a business. While opting for a business loan might be the fastest way to get funds, there are other things that you can do. And, what is more important, they will be less obstructive to your budget.
Crowdfunding
If you have an original idea for your small business, you only need to find people who will support you. The best way to do that is via crowdfunding sites. In the last decade, crowdfunding became one of the most popular methods for getting funds to start a business. If you choose this option, make sure that your ideas are distributed through a reliable crowdfunding platform.
Angel investors
You might be surprised, but many people are ready to support people with good ideas. For example, Angel investors are also business people, so they know to recognize projects that are worth their money. They will support your business and give you funds in return for the shares of your company.
Although it is not always easy to find an investor who will support your startup, don't give up. Be ready to pitch your business confidently when the right opportunity comes.
Friends and family
Borrowing money from family members and friends is a last-ditch solution for some business owners, but it definitely has its benefits. If you are not afraid that it can jeopardize your relationship, taking the money from a friend is a smart decision. Your friends and family will offer you better repayment terms, likely without any interest. For businesses that just entered the market, this is a more affordable option than getting a loan from a bank or a lender.
Credit Cards
Credit cards are another way to fund your business. With hundreds of options available on the market, you should choose your credit card issuers wisely. Top credit card providers should offer you affordable rates and 0% APR in the first year and additional benefits, like sign-up bonuses, rewards, and points.
Loans
If none of the aforementioned funding solutions are available to you, traditional business loans are always an option. Luckily, some banks offer loans for small and mid-sized businesses, so shopping for the right loan shouldn't be too much of a headache.
About the author

Julija A.
Julia A. is a writer at SmallBizGenius.net. With experience in both finance and marketing industries, she enjoys staying up to date with the current economic affairs and writing opinion pieces on the state of small businesses in America. As an avid reader, she spends most of her time poring over history books, fantasy novels, and old classics. Tech, finance, and marketing are her passions, and she's a frequent contributor at various small business blogs.
More News
The future is in your neighborhood: face-recognition technology is coming to retail stores if it's not already there. Since the pandemic started, facial recognition tech has been utilized in retail shops to scan workers' and employees' faces. The purpose of using face recognition is to prevent fraud, measure foot traffic, and offer contactless payments to customers. The usage of the technology was met with disapproval by the advocacy groups that launched a campaign in order to stop stores from using facial recognition. "Facial recognition vendors are taking advantage of the pandemic to promote the technology to offer hands-free payments or monitor the distance between people, and stores are promoting them as features for safety and convenience," said Caitlin Seeley George, Fight for the Future's campaign director. Many major retailers make ample use of this technology, including Apple Stores, Albertson's, and Macy's. According to the companies' policies, the tech is used for security reasons and to prevent fraud. That being said, there are some big names on the advocacy group's list that won't use facial recognition tech. These include industry giants such as Walmart, CVS, and Verizon, for example. Like identity theft products, facial recognition is primarily used for security reasons, without connecting faces to personal information, said Brenda Leong, Senior Counsel and Director for Artificial Intelligence and Ethics at the Future of Privacy Foundation. Still, retailers found the tech beneficial for many reasons, such as faster identification of people who spend a lot of money at the store so that they can get easier and quicker access to loyalty perks. The advanced tech also enabled JD and Alibaba to open stores where automated carts follow customers while payments are made with facial recognition support. The idea is to improve customers' experience, retailers say, not to use the system to capture and store photos to identify them. However, in some states, biometric information, including that obtained through facial recognition, is protected by privacy laws. Portland, Oregon, is the first American city that banned the usage of facial recognition by the police, government, and retailers. The technology is better accepted in places like amusement parks and stadiums, where it is used for detecting problematic guests, for example. In places like these, visitors can easily see the benefits of face recognition, so they are more likely to accept it. In retail stores, however, things are different, and Brenda Leong is definitely not convinced: "If someone walks into a drug store and they can intuit that they are anxious or worried, are they going to try to market them a sleep aid?" she asks, adding that "some retailer could take advantage of someone's emotional state without that person's knowledge". According to her, this imbalance of power is the real problem behind the facial recognition tech.
By Julija A.
·
July 23,2021
Oregon-based small business owners are feeling more optimistic about the future of their companies than they have been at any point since the COVID-19 outbreak began. According to the latest weekly report by the U.S. Census Bureau, almost 75% of Oregon's company owners expect they'll be back to the pre-pandemic state of operations in six months or sooner. That's twice as many as a similar poll reported in August 2020. Around 20% of businesses say they have already returned to normal operations. The percentage of those who think it'll take over half a year to go back to working at full capacity is declining each month. The data provided in the Census Bureau's Small Business Pulse Survey is just another indicator that the economy of the state of Oregon is well on the road to recovery from the recession that came along with the health crisis. According to the survey, Oregon-based companies are now slightly more upbeat than the national average. The state business owners had been slightly more pessimistic throughout most of the recession. Shutdowns and restrictive measures the COVID-19 pandemic brought on were particularly rough on smaller-sized companies which can hardly afford the reserves that larger enterprises often have. The global health crisis wiped out dozens of popular Oregon restaurants and bars, along with entertainment attractions such as ice rinks and bowling alleys. Still, thanks to the federal aid through small business loans, grants, and stimulus payments, many other businesses managed to stay afloat. Relatively few companies failed, according to state data. The percentage of bankruptcies also decreased last year. With more and more people getting vaccinated against COVID-19 and the virus seemingly fading, the state of Oregon formally reopened on June 30. Considering most restrictions have now been lifted, businesses are looking forward to operating as they did before the pandemic. Still, the damage from a turbulent 15 months cannot disappear right away. The experience of living amidst a pandemic will continue to take its toll on businesses as long as consumers remain in fear of the disease. Nevertheless, rising optimism among businesses highlights that the deepest downturn in Oregon's history wasn't as bad as economists initially thought it would be.
By Ivana V.
·
July 22,2021
About 30 container ships have been anchored outside the Ports of Long Beach and Los Angeles every day, waiting in line just to deliver their goods. This backlog is a consequence of a global supply-chain mess brought on by the COVID-19 pandemic that will ultimately lead to consumers seeing delivery delays for weeks. While retail giants like Amazon.com Inc and Walmart Inc. rush to rebuild their inventories to meet US consumers' increasing demand, it's the small importers and order fulfillment companies who have to bear the brunt of the messed-up supply chains and fight over limited cargo space on container ships coming in from Asia. According to information provided by cargo owners and brokers, small business owners who don't want to deal with delayed shipments must pay up to three times the standard freight charges. In addition to rising freight costs and shipping delays, American businesses now also have to deal with a shortage of available labor and increased product costs. All of the factors above weigh particularly heavily on small companies, which rarely have the resources to absorb price changes or the leverage to negotiate lower rates or pass along the higher costs to their customers. According to recent data, the average shipment price for a container traveling from China to California is now $6,043. This is up 43% since the start of 2021 and 344% compared to the rates from the beginning of 2020. The price for sending a box from Asia to Europe is $13,073, up 130% from the start of this year. Still, small importers from the United States say they are also facing the challenge of finding available ships and are paying much more to get goods on them once they do. According to shipping executives, increased freight costs came from several different disruptions across supply chains that triggered delays at different points of distribution networks, as manufacturers and retailers rushed to meet the market's demand. Freight prices started going up at the end of the summer of 2020 as homebound consumers began ordering an outstanding amount of goods like furniture, electronics, and exercise equipment. Things only got worse after the Suez Canal blockade in Marchand the congestion at China's Yantian port and the ports at Los Angeles and Long Beach.
---
Leave your comment
Your email address will not be published.