49% of Americans to Spend $300+ on Small Business Saturday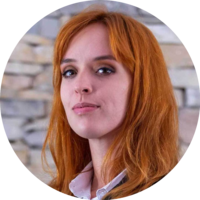 Small Business Saturday is a shopping holiday that takes place the first Saturday after Thanksgiving. It's a tradition started by American Express in 2010, right after the Great Recession, to support small businesses and motivate customers to shop with their locals. Today, it's more important than ever.
This year, Small Business Saturday will happen on November 27. According to LendingTree's survey, 49% of Americans will be there to support it and spend an average of $305 on goods and gifts. What's more, 65% of surveyees confirmed they intend to purchase at least some gifts from small businesses on this day.
By default, small businesses are financially fragile; they have suffered the most since the COVID-19 pandemic started. Unless they had a good deal with a business insurance company, closing risks were severe, and continue to be for many. Matt Schulz, the LendingTree chief analyst, thinks the consequences of the pandemic play an important role in inspiring customers to support small businesses.
"Many of these local businesses were in real danger during the pandemic, in large part because they didn't have the resources that large national chains had to ride out the storm. Many didn't make it, and that's a real shame," Schulz stated.
Another interesting finding from the survey shows that the majority of customers (63%) felt the need to stay loyal to the small businesses they shop at after the pandemic. Nearly half (49%) feel more positive about their local small businesses because of the pandemic. Unsurprisingly, customers prefer in-person shopping over online shopping with small businesses, and 57% of them believe major online retailers hurt local shops.
Small Business Saturday is an excellent chance for supporting small businesses, and here are a few ways to do it:
Shop local. By shopping inside your community, you're investing in it, helping it thrive and potentially create some new jobs.

Shop online. If you wish to avoid overcrowded spaces and events, you can support your local businesses online. Follow their social media accounts to stay updated.

Buy a gift card. If you're not sure what to buy, you can never go wrong with a gift card. Check if your local small business offers gift cards and surprise someone you care about.
About the author

Julija A.
Julia A. is a writer at SmallBizGenius.net. With experience in both finance and marketing industries, she enjoys staying up to date with the current economic affairs and writing opinion pieces on the state of small businesses in America. As an avid reader, she spends most of her time poring over history books, fantasy novels, and old classics. Tech, finance, and marketing are her passions, and she's a frequent contributor at various small business blogs.
More News
As the US successfully overcomes many of the challenges brought on by the COVID-19 pandemic, it seems like the right time for entrepreneurs to launch their businesses.
By Julija A.
·
October 15,2021
Small businesses across the US are boosting wages in a bid to attract workers to fill an unprecedented number of open positions.
By Julija A.
·
October 15,2021
On October 6, Mastercard released its Recovery Insights: Small Business Reset report.
By Julija A.
·
October 08,2021
---
Leave your comment
Your email address will not be published.