3D Printed Salmon Startup Raises €1.5 Million In Funding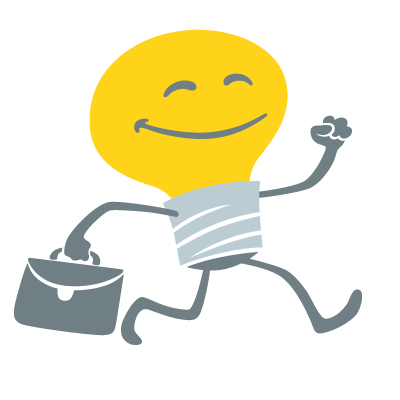 Revo Foods, the startup that developed a method for 3D printing veggie-based salmon, raised more than €1.5 million in its first funding round. The first 3D printed products, salmon stripes and salmon spreads, are now entering new European markets after debuting in Austria in 2020.
Some of the company's key investors include Hazelpond Capital, MKO Holdings, and friends2grow. Money also came from national funds such as the Vienna Business Agency and the FFG Austrian Research Promotion Agency.
The Vienna-based Revo Foods has been developing seafood alternatives since 2020. The goal is to fully recreate the salmon, but only by using 100% plant-based ingredients. The company is currently working on matching the required texture, structure, and taste of salmon and tuna out of pea proteins, algae extracts, and dietary fibers. Apart from being a healthier version of salmon, the process creates less waste and retains more nutritional aspects.
It's also a good thing for the planet. It helps with reducing the need for industrial fishing, which is very damaging to the environment. At the moment, 90% of global fish stocks are either overfished or at capacity, and this is another effort to reduce these numbers while at the same time creating something delicious.
The first products that hit the market at the end of 2020 were The Smokey One (smoked salmon stripes) and The Creamy One (salmon spreads). The company is actively working on developing salmon further and coming up with tuna sashimi.
Revo Foods representatives said they are "enthusiastic to work with fantastic strategic investors that will really accelerate our 3D printed plant-based seafood market entry."
Last month, Revo Foods hosted the world's first tasting for 3D-printed plant-based salmon, allowing interested food lovers to taste the new salmon and provide them with much-needed feedback.
Even though Revo Foods is the first to use 3D printing for seafood, the 3D printing trend has already brought some excellent results for meat. Novameat, a firm from Spain, already developed a 3D printed vegan steak, and Redefine Meat, a startup from Israel that raised an astonishing $29 million, will soon be launching its 3D printed, plant-based meat products.
Despite the pandemic, 2020 was a record year for startup investments, and from looks of it 2021 has a chance to beat this record.
More from news
The US drive-thru restaurant franchise Checkers & Rally's closed a multimillion-dollar deal with Israeli startup Hi Auto and purchased its AI-based speech recognition software. The restaurant chain announced that it was implementing the technology in all the company-operated stores and most of the franchised locations. Hi Auto's technology will enable Checkers & Rally's customers to place their orders through an automated speech recognition system that reportedly has a 95% accuracy rate. The system is capable of recording changes in the order during conversations with customers and understands complex menus and even half-sentences. In short, the solution acts as the perfect employee who does not grow weary, never misses a day of work, is always polite, and never forgets to suggest upsells. The system helps solve the labor shortage problem in the US restaurant industry, which loses hundreds of thousands of employees each month. When compared to human employees, the software is able to take orders faster and handle more customers simultaneously without any errors. The move is seen as a strategic one by Checkers & Rally's, which has been struggling in recent years to keep up with the likes of major chains such as Wendy's, Burger King, and Jack in the Box. Along with investing in restaurant POS systems that streamline order management, Checkers & Rally's has also been upgrading its mobile app. The goal is to make it easier for customers to order and pay ahead without having to wait in line for the cash register. The deal is also a major achievement for Hi Auto, which was founded in 2019 by Zohar Zisapel and has raised $8 million to date. The company will now be able to scale its operations and widen its presence in the US market with one of the biggest fast-food companies as its client.
By Julija A.
·
March 18,2022
Pony.ai, a US- and China-based autonomous driving tech-startup company, reported on March 7, 2022, that its valuation had peaked at $8.5 billion.
By Julija A.
·
March 14,2022
On January 25th, New York and Tokyo-based startup Bokksu announced its Series A funding round raised $22 million.
By Julija A.
·
February 07,2022
---
Leave your comment
Your email address will not be published.