3,614 Days Since the Congress Raised the Minimum Wage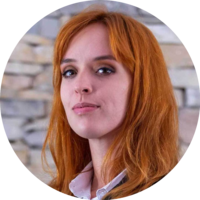 Congress set the federal minimum wage at $7.25 per hour in 2009. Next Sunday will mark the 10th anniversary of that date - and there have been no adjustments for rising living costs in all that time. It is the longest period without a minimum-wage hike in American history.
Assuming a 40-hour work week with no paid time off, a worker will earn $15,080 per year under the federal minimum wage.
The Massachusetts Institute of Technology's Living Wage calculator determines the minimum amount families must earn in different cities and states in order to meet "minimum standards of living." According to MIT calculations, a single mother of two earning $7.25 per hour would have to work 138 hours per week to earn a living wage.
Just for the sake of comparison, the living wage floor in 1970 was $1.60. This left a pre-tax surplus of 35% after basic expenditures. In 2015, the minimum wage leaves a 6% deficit between minimum wage and minimum living.
Most American states have adopted a state-specific minimum wage to match the higher cost of living, but in 21 states the minimum wage matches the federal directive. This isn't enough to live on, even in rural areas with a very low cost of living.
Democrats have proposed to raise the minimum wage gradually to $15 by 2024. Opponents argue that raising the minimum wage benefits only young people with entry-level jobs, but according to data, it would actually raise wages for 40 million Americans with an average age of 35.
Conservatives argue that increasing wages would affect small businesses, slowing job growth. However, research has disproved this theory several times. Not only would increasing the minimum wage improve worker retention, productivity, and customer service, it would also put more money into consumer's pockets, boosting the overall economy.
Companies such as Walmart and Amazon have already stated their support for the Democratic legislation, but it's not just the big players that have taken a stand. Businesses for a Fair Minimum Wage, a consortium of more than 800 companies, is working to raise awareness and increase the federal minimum wage by 2024. Most of these companies are small businesses.
About the author

Julija A.
Julia A. is a writer at SmallBizGenius.net. With experience in both finance and marketing industries, she enjoys staying up to date with the current economic affairs and writing opinion pieces on the state of small businesses in America. As an avid reader, she spends most of her time poring over history books, fantasy novels, and old classics. Tech, finance, and marketing are her passions, and she's a frequent contributor at various small business blogs.
More from news
As people continue to feel the effects of the pandemic, many small business owners are struggling to keep their businesses afloat. The US Congress is considering House Bill 3807 to help small businesses with a $42 billion relief package. Erika Polmar, the Independent Restaurant Coalition executive director, said this bill would be a "lifeline" for around 2,700 independent restaurants in Oregon that applied for relief last year but never received it. House Bill 3807 now has to pass the US Senate, and we've yet to see how much relief small businesses will actually receive. If this bill passes, it will provide much-needed relief to small businesses across the country. As Polmar said: "The future of our industry, the 216,000 jobs that restaurants and bars provide Oregonians, are in jeopardy if we don't replenish this fund." If voted in, House Bill 3807 would help the Restaurant Revitalization Fund and support many other businesses impacted by the pandemic. With this bill, small business owners could apply for grants to cover expenses such as payroll, rent, and utilities, letting them avoid getting unfavorable loans to keep their business running. This would be a massive relief for many small businesses that have been struggling to stay open during the pandemic. And although many of them are busy again, they are now facing serious problems with inflation. "All of those costs have skyrocketed. So, what you may have seen happening in 2019 as a really great banner night is now barely making ends meet," said Polmar. Dwayne Thomas, the president of the Live Events Coalition, commented on the bill, saying: "We're just in debt up to the hilt trying to stay open and relevant as now we're going back to work. We're going back to work amid a worker shortage, amid all kinds of supply chain issues, and we're going back to work quite quickly." He also said that the $13 billion would be allocated to different businesses and divided into three rounds. The first round of relief will go to those who lost 80% or more of their income within the past two years.
According to the most recent data from the Bureau of Labor Statistics, February 2022 saw significant job growth.
By Vladana Donevski
·
March 10,2022
Despite some progress over the years, the gender gap persists in finance programs at top business schools.
By Julija A.
·
February 08,2022
---
Leave your comment
Your email address will not be published.