3,614 Days Since the Congress Raised the Minimum Wage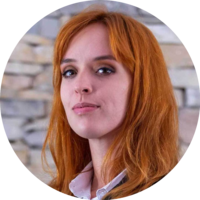 Congress set the federal minimum wage at $7.25 per hour in 2009. Next Sunday will mark the 10th anniversary of that date - and there have been no adjustments for rising living costs in all that time. It is the longest period without a minimum-wage hike in American history.
Assuming a 40-hour work week with no paid time off, a worker will earn $15,080 per year under the federal minimum wage.
The Massachusetts Institute of Technology's Living Wage calculator determines the minimum amount families must earn in different cities and states in order to meet "minimum standards of living." According to MIT calculations, a single mother of two earning $7.25 per hour would have to work 138 hours per week to earn a living wage.
Just for the sake of comparison, the living wage floor in 1970 was $1.60. This left a pre-tax surplus of 35% after basic expenditures. In 2015, the minimum wage leaves a 6% deficit between minimum wage and minimum living.
Most American states have adopted a state-specific minimum wage to match the higher cost of living, but in 21 states the minimum wage matches the federal directive. This isn't enough to live on, even in rural areas with a very low cost of living.
Democrats have proposed to raise the minimum wage gradually to $15 by 2024. Opponents argue that raising the minimum wage benefits only young people with entry-level jobs, but according to data, it would actually raise wages for 40 million Americans with an average age of 35.
Conservatives argue that increasing wages would affect small businesses, slowing job growth. However, research has disproved this theory several times. Not only would increasing the minimum wage improve worker retention, productivity, and customer service, it would also put more money into consumer's pockets, boosting the overall economy.
Companies such as Walmart and Amazon have already stated their support for the Democratic legislation, but it's not just the big players that have taken a stand. Businesses for a Fair Minimum Wage, a consortium of more than 800 companies, is working to raise awareness and increase the federal minimum wage by 2024. Most of these companies are small businesses.
About the author

Julija A.
Julia A. is a writer at SmallBizGenius.net. With experience in both finance and marketing industries, she enjoys staying up to date with the current economic affairs and writing opinion pieces on the state of small businesses in America. As an avid reader, she spends most of her time poring over history books, fantasy novels, and old classics. Tech, finance, and marketing are her passions, and she's a frequent contributor at various small business blogs.
More News
Bitcoin has finally crossed the $9,000 threshold after reaching $9,300 on Sunday. The price of bitcoin fell sharply in May while the market suffered from so-called "bull exhaustion", but it quickly climbed back up. BTC/USD peaked at $9381 at 05:55 UTC.BTC was last traded at $9,250, representing 6.4% gains on the day. The cryptocurrency is up by 8% on a month-to-date basis. Once the high hit, people all over the world started trading—more than $19 billion worth of bitcoin has been exchanged, according to data. The digital currency is up by 22% in the last 30 days, and up by 142% since the beginning of the year. BTC's all-time high reached $19,000 back in 2017. Investors are applying bullish strategies with bitcoin due to Facebook's upcoming launch of a whole new cryptocurrency. The new coin will reportedly allow users to make purchases in the Facebook store, and there are over one-hundred companies backing Facebook's new blockchain. Companies seem to be eager to invest in cryptocurrencies, and Facebook's involvement in the crypto space is encouraging them to take greater strides. The industry has long been plagued by talk of illegal activity and regulatory scrutiny, but now that tech giants are behind the idea, the practice is given an air of legitimacy. Facebook's move is likely to increase their engagement and revenue, but it's also possible that it will encourage other people to pay more attention to virtual currencies.For example, litecoin is up 2.3 percent on a 24-hour basis. Rthereum's ether token, XRP and bitcoin cash are up 4%, and EOS is the best performing cryptocurrency of the past 24 hours with 7.4% gains. There's a possibility that BTC will rise toward the next major resistance at $10,000. Some indicators include the bitcoin's 50- and 100-candle moving averages on the three-day chart appearing set to generate a bullish crossover. If anything, this is a good sign of bull market momentum. Similar circumstances unraveled in 2015, when the same cross marked the onset of a long-term bull market. Another factor which could have contributed to the increased value of BTC is Binance's announcement that it would stop serving its US customers in September. Binance Coin is a popular stablecoin that is often used for trading in other currencies, and it seems that its selloff correlates with the rise of BTC's price. Virtual currencies are entering a new era of success, and all that's left is to see how quickly they become accepted as a part of everyday life.
By Julija A.
·
June 17,2019
The social media giant is recruiting financial companies and eCommerce firms to back up the launch of Facebook's mysterious blockchain plan called "project Libra."According to the Wall Street Journal's report, the project is getting support from companies such as PayPal, Visa, MasterCard, Uber, and other major players, though it's still unknown what role these businesses will play. After several indirect clues that the plan has finally been set in motion, Facebook has made it public that it intends to unveil its cryptocurrency next week and launch it next year. Allegedly, each of the partner firms invested $10 million into the project and created a governing body called the Libra Association. The Libra Association will not have direct control over the new cryptocurrency, and neither will Facebook. They plan to enlist around 100 organizations to act as "nodes" in the network in order to limit any single company's control over the value of the currency. Facebook intends to market the currency primarily to developing countries, where traditional financial institutions are unreliable, and charge extortionate fees for cross-border remittance. Caitlin Long, a Forbes writer and blockchain advocate, claims that the new "cryptocurrency will be a powerful force for good in developing countries." Given that third world countries often have unstable fiat currencies, Facebook could provide a store-of-value that is more reliable than the government-backed currencies. The Facebook coin will be tied to several currencies and low-risk securities instead of just the U.S. dollar, and the company plans to provide a physical structure (in the form of ATM terminals), to make it easier for users to exchange the cryptocoin for fiat currencies. Given the fact that Facebook is currently the target of an undergoing antitrust investigation, it's possible that the social media firm is soliciting help from various tech and financial companies in an attempt to appease antitrust regulators. Despite the involvement of these companies in the cryptocurrency plans, they won't be a direct part of the blockchain themselves without a bigger investment. To earn a place in the ledger, they will have to pay more than the initial $10 million. Facebook has also been working with financial authorities across the board to avoid further regulatory scrutiny, and they plan to incorporate anti-fraud systems and identity verification. It is still unclear how the coin will be used, but many experts believe that Facebook plans to allow users to purchase discounted goods from retailers, and transfer value directly from Facebook to retailers, cutting out banks and credit card companies from the process. The rumors are heating up, but we'll have to wait until June 18 when the official announcement should paint a clearer picture of the situation.
By Julija A.
·
March 01,2022
The alleged attacks on two tankers in the Strait of Hormuz that occurred on Thursday morning spiked the oil-stock prices.The two vessels that suffered explosions belonged to Japan and Norway. The Japanese tanker was transporting 25,000 tons of methanol from Saudi Arabia to Singapore at the moment it caught fire. The Norwegian-owned tanker sailing under the Marshall Islands flag was carrying 75,000 tons of naphtha, a flammable petroleum product, from a UAE port to Taiwan when it got hit by an unknown object.The effect of the events on major indexesThe U.S. reacted immediately, sending U.S. Navy rescue teams to the location and accusing Iran of the aggression. With heightened tensions between the U.S. and Iran, oil futures surged. The Wallstreet's S&P 500 Index rose by 0.4% with oil companies leading the way. The Nasdaq Composite Index ended the day with an increase of 0.6%. Dow Jones Industrial Average was up by 0.4% too.Both West Texas Intermediate, the U.S. oil benchmark and Brent Crude, the global oil producer, went up by 4.5% yesterday. The Europe Stoxx 600 oil and gas sector stocks grew by 0.2%.Market analysts' view of the situationSam Stovall, chief investment strategist of U.S. equity strategy at CFRA doesn't foresee the Strait of Hormuz being closed as a result of these alleged tanker attacks, though he is not surprised they are influencing oil prices."The market seems to be ignoring China trade and geopolitical issues and focusing on the strong economy, rising productivity, and low unemployment," he told MarketWatch."Two opposite forces are in the game for oil traders: the global economic slowdown and rising stockpiles pressure the oil prices downwards, while the ongoing tensions in the Middle East push the prices upwards," said Ipek Ozkardeskaya, senior market analyst at London Capital Group to Business Insider on Friday morning.Other Stocks that Budged YesterdayWhen the Stock Market closed on Thursday, June 12, Target Corp. increased by 0.1% after the company said it would raise its quarterly dividend by 3.1% to 66 cents a share. Tyson Foods Inc. shares saw an increment of 0.8%. The rise in stock prices was motivated by an announcement that the company is entering the alternative protein market with a new plant-based meat product under the Raised and Rooted brand.RH shares swelled by 16% following the retail company's earnings report, which surpassed the shareholders' expectations. The retailer formerly known as Restoration Hardware expressed its confidence in mitigating the negative effects of the U.S.-China trade war, saying it had taken several measures to secure its financial goals.DryShips Inc. stocks soared by 23% after the bulk shipping company disclosed it received a buyout offer from SPII Holdings INC.Shares of Fiverr International Ltd. went through the roof, jumping 90% to $39.90 per share after the software company made its public debut on Thursday morning. The company, which operates as a bridge between freelancers and companies seeking their services, had estimated its shares at $21 for its initial public offering.
By Ivana V.
·
November 19,2020
---
Leave your comment
Your email address will not be published.