2019 Small Business Google Search Trends Emphasize the Importance of Local SEO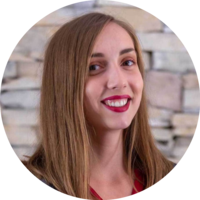 You must have heard it a million times - if your business doesn't show up on the first page of Google search results, you may as well close up shop. Though this may sound harsh to business owners who pay no attention to search engine optimization, the latest Small Business Search Trends Report published by Google yesterday stresses the importance of local SEO.
According to the report, there were 350 times more 'local' and 'near me' searches in 2019 compared to ten years ago. What this means is that in this day and age, focusing on local SEO tremendously impacts your overall success by increasing your business exposure to local customers.
This is especially true for small business owners who run eateries or cafes. Google's Small Business Search Trends Report indicates that restaurants, diners, pharmacies, coffee shops, and pizzerias are the most searched for mom-and-pop businesses.
Now more than ever, small entrepreneurs in the business of serving coffee should take heed of local SEO. The report shows that the search interest in "local coffee shops" has reached a record high. Other local businesses seeing a rise in searches this year include flower shops, print shops, and tire shops.
Residents of east coast states seem to be particularly fond of performing local searches. West Virginia, New Hampshire, Pennsylvania, Rhode Island, and South Carolina are the top five states where people use Google to find local businesses.
How can Google help your small business rank higher?
Being aware of the local search trends is the first step to boosting your small business. But what if you lack the digital skills to follow through? In that case, a trip to your local library could be a game-changer.
Earlier this year, Google launched an initiative called Grow with Google to help small businesses grow. As a part of this program, $1 million were granted to the American Library Association (ALA) to help libraries across the nation provide communities with digital skills. So far, the collaboration has supported 130 libraries in 18 states with the goal of eventually reaching all 50 states.
As part of its long-term efforts to support local economies throughout the U.S., Google.org is now making a $10 million pledge to help low-income, and underrepresented entrepreneurs launch new businesses by providing access to training and capital.
"Almost half of all libraries in the U.S. provide assistance to entrepreneurs looking to start a business of their own. That's why the first grant will benefit the ALA to support entrepreneurship centers at ten libraries and to help libraries across the U.S. develop new offerings for small business owners," Kim Spalding, head of Google Small Business Ads said in an official announcement yesterday.
Google for Small Business is yet another resource business owners have at their disposal. Launched in June, the website offers free personalized plans for small businesses, so they know which Google tools will help them reach more customers and work more efficiently.
About the author
Ivana V.
Ivana is a staff writer at SmallBizGenius. Her interests during office hours include writing about small businesses, start-ups, and retail. When the weekend comes, you can find her hiking in nature, hanging off of a cliff or dancing salsa.
More News
Small businesses continue to face increased costs as a result of the U.S.-China Trade War. The conflict has been raging for almost a year now, claiming small business casualties with no sign of stopping.The U.S. Secretary of the Treasury, Steven Mnuchin dismissed official reports and stated that U.S. companies aren't affected by the trade war. Numbers indicate that, while this may be true of large corporations, the effects on small family businesses are being overlooked in this assessment. The current tariff package has resulted in a 37% increase in expenditures. Each tariff cent inevitably trickles down to the end customer, which, in turn, leads to lower sales and a never-ending low-investment cycle.As a general rule, startups and small businesses are more sensitive to expenditure increases. Simply put, larger companies have more leverage when looking for new suppliers, while small businesses are more dependent on stable markets.Certain companies have tried to find a way around tariffs by stockpiling goods. While this is a wise short-term strategy, in the long run it may make small businesses rigid to market changes. As a result, small businesses could lose their main advantage over big players — flexibility.As fiery rhetoric continues from Washington D.C. and Beijing alike, it's still uncertain how long the trade war will last. Nevertheless, one thing is evident — it is seriously harming American small businesses and startups.
By Milja
·
December 14,2020
Despite macroeconomic turmoil caused by the U.S. - China trade war, small business owners report the highest levels of optimism since the index was first published in Q2 2017. This quarter's index explores veteran-owned businesses and the employment of veterans by small businesses.According to the data from the Q3 MetLife & U.S. Chamber of Commerce Small Business Index, small business owners across the country are reporting high levels of confidence both about their local economies and the national economy. The overall Index score reached 70.7 in the third quarter of 2019, up by 2 points since last quarter.The survey conducted on a sample of 1,000 small business owners shows increased optimism about the local economy. More than half of respondents (56%) say their local economy is in good health, up by 5% since Q2. Views of the national economy remained steady, with 58% of small businesses saying that the U.S. economy as a whole is in good health too. The results are statistically unchanged from the previous quarter (59%).Small retailers are most likely to perceive the national and local economies negatively, which isn't surprising given the number of brick-and-mortar retail stores that have closed this year. Only 53% of retailers label the national economy as good. On the other end of the spectrum are manufacturers. With 63% of small businesses from the manufacturing sector rating the national economy as good, they are the most optimistic."Small businesses are the backbone of the American economy," Tom Sullivan, vice president of small business policy at the U.S. Chamber of Commerce told Yahoo! Finance. "It's important that we provide them with a sense of certainty and work towards finding solutions that enable business growth and create an environment where Main Street businesses can continue to thrive."Quarterly Spotlight on Hiring VeteransBoth veteran-owned (82%) and non-veteran owned small businesses (81%) agree that hiring more veterans would be beneficial for business. However, only 46% of small businesses report they have hired a military veteran. The figure is much lower when it comes to businesses that have intentionally recruited veterans in the past year - just one in 10.Employers view veterans as great workers and attribute highly positive characteristics to them. Most small business owners perceive veterans as disciplined (86%), punctual (77%), and team players (67%). However, almost half (49%) of small businesses with 20 or more employees say it is difficult to find helpful information about hiring or retaining veterans."Veterans are proven learners with a passion for teamwork and a commitment to results," said Joe Shamess, Co-Founder and Owner of veteran-owned Flags of Valor. "Every sailor, soldier, airman, and marine entered military service needing to learn the basic skills of the armed forces and the advanced skills to support dynamic missions. Employing and empowering veterans is what we are all about! It's a win-win for businesses and their communities."Survey results indicate that larger small businesses have a higher tendency for hiring and recruiting veterans. They are also more likely to use resources intended explicitly for hiring veterans like partnering with an organization dedicated to placing veterans in the workforce, sharing job postings with military employment counselors or attending veteran job fairs or recruiting events.The survey results indicate that most (88%) small business owners would like to see more formal workplace programs that would support the re-entrance of veterans into the civilian workforce. Currently, businesses in the American South are the leaders in hiring veterans - 51% have done so. Contrastingly, the Northeast is the region that hires the least veterans. Only 38% of small business owners in that part of the country say they have hired a veteran.
By Ivana V.
·
December 14,2020
According to a recent study, a vast majority of SMBs that use digital tools say these tools help them improve business performance and remain competitive. The research, carried out by Deloitte, confirmes that digitally empowered SMBs achieve better financial results and higher employment growth.Out of a thousand SMBs surveyed, 99% say they use at least one digital tool in their day-to-day operations. However, not all have the same level of sophistication in using technology. Deloitte divided the respondents into four categories according to where they are in their digital journey - basic (23%), intermediate (41%), high (17%), advanced (19%) users.The study found a correlation between business performance and the level of digitalization. Businesses with advanced use of digital tools are five times more likely to reach new international customers than their less digitally advanced counterparts. Considering the fact that small businesses represent 97.6% of all exporting firms in the U.S., promoting the use of digital tools in SMBs is critical for staying competitive in the global economy.Furthermore, tech-savvy businesses are three times more likely to create new products and services and are two times more likely to create jobs than those that don't rely on technology as much. The study underlines that maintaining the status of the world leader in innovation depends on further digital empowerment of SMBs.Research results also found that sophisticated users of digital tools are three times more likely to experience revenue growth and twice as profitable. So what are the operational areas that benefit from the use of technology the most?According to the study, over 90% of all SMBs use digital tools for communication purposes, over 80% use them for internal management and logistic activities, and more than 40% rely on these tools for sales management. Small business owners cite a wide range of digital tools that help them communicate effectively with their employees and customers. These include business email (75%), company website (68%), social media (53%), and company mobile app (24%).Small businesses rely on software and digital services when it comes to internal management and logistic activities too. Cloud-based software (67%), CRM tools (30%), and intranet (24%) take the lead as the most used tools. Internal software to connect sales with supply-chain operations (21%), enterprise resource planning tools (20%), and corporate social networks (19%) also contribute to processes running smoothly.A final group of tools considered in the report is used to support the sales process. Sales-oriented small businesses use them to facilitate bookings and purchases through online channels, such as the company website (31%) and the use of third party, e-commerce platforms (19%).The effects of digital tools on both individual small businesses and the entire economy are highly positive, while the figures show there is room increasing their use. The fact that 70% of SMBs have plans to increase digital tool use in the future is encouraging.However, 75% of small business owners say they are facing at least one barrier to meeting that goal. The lack of qualified staff who would implement digital tools in the company is the leading challenge, cited by 45% of respondents. Cost and financing (38%) and security concerns (31%) follow as the second and third most common issue.Read the full report here.
By Ivana V.
·
December 14,2020
---
Leave your comment
Your email address will not be published.