2019 Small Business Google Search Trends Emphasize the Importance of Local SEO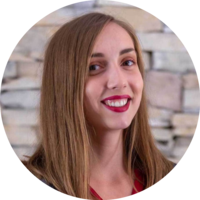 You must have heard it a million times - if your business doesn't show up on the first page of Google search results, you may as well close up shop. Though this may sound harsh to business owners who pay no attention to search engine optimization, the latest Small Business Search Trends Report published by Google yesterday stresses the importance of local SEO.
According to the report, there were 350 times more 'local' and 'near me' searches in 2019 compared to ten years ago. What this means is that in this day and age, focusing on local SEO tremendously impacts your overall success by increasing your business exposure to local customers.
This is especially true for small business owners who run eateries or cafes. Google's Small Business Search Trends Report indicates that restaurants, diners, pharmacies, coffee shops, and pizzerias are the most searched for mom-and-pop businesses.
Now more than ever, small entrepreneurs in the business of serving coffee should take heed of local SEO. The report shows that the search interest in "local coffee shops" has reached a record high. Other local businesses seeing a rise in searches this year include flower shops, print shops, and tire shops.
Residents of east coast states seem to be particularly fond of performing local searches. West Virginia, New Hampshire, Pennsylvania, Rhode Island, and South Carolina are the top five states where people use Google to find local businesses.
How can Google help your small business rank higher?
Being aware of the local search trends is the first step to boosting your small business. But what if you lack the digital skills to follow through? In that case, a trip to your local library could be a game-changer.
Earlier this year, Google launched an initiative called Grow with Google to help small businesses grow. As a part of this program, $1 million were granted to the American Library Association (ALA) to help libraries across the nation provide communities with digital skills. So far, the collaboration has supported 130 libraries in 18 states with the goal of eventually reaching all 50 states.
As part of its long-term efforts to support local economies throughout the U.S., Google.org is now making a $10 million pledge to help low-income, and underrepresented entrepreneurs launch new businesses by providing access to training and capital.
"Almost half of all libraries in the U.S. provide assistance to entrepreneurs looking to start a business of their own. That's why the first grant will benefit the ALA to support entrepreneurship centers at ten libraries and to help libraries across the U.S. develop new offerings for small business owners," Kim Spalding, head of Google Small Business Ads said in an official announcement yesterday.
Google for Small Business is yet another resource business owners have at their disposal. Launched in June, the website offers free personalized plans for small businesses, so they know which Google tools will help them reach more customers and work more efficiently.
About the author
Ivana V.
Ivana is a staff writer at SmallBizGenius. Her interests during office hours include writing about small businesses, start-ups, and retail. When the weekend comes, you can find her hiking in nature, hanging off of a cliff or dancing salsa.
More from news
For two years, eCommerce sales in the US have been flourishing, as people stayed home to avoid crowded areas.
By Danica Jovic
·
March 24,2022
Let's talk about some small business trends that the COVID-19 outbreak spearheaded that will almost certainly continue in 2022.
By Julija A.
·
March 14,2022
The US government plans to allocate $10 billion to help small businesses in underserved communities and initiate a wider economic recovery from the pandemic.
By Julija A.
·
March 01,2022
---
Leave your comment
Your email address will not be published.